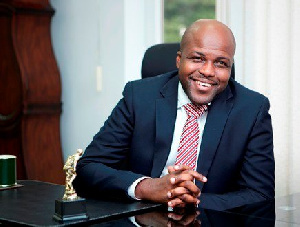 Databank has withdrawn from the controversial Agyapa Royalties deal as a transactional advisor.
According to the Daily Graphic Newspaper, Databank had written to the directors of Imara Holdings Limited, one of the foreign firms acting as transactional advisers to withdraw from the deal.
Databank was at the centre of the controversy after its involvement in the transaction. The decision, it says was based on an attempt by certain persons to tarnish its reputation.
"The board of directors of Databank has observed with deep concern persistent attempts by some political actors, during the political season leading up to the general elections of December 2020, to tarnish our hard-won reputation painstakingly built over the last 30 years, by unfairly exploiting our participation and involvement in the transaction as one of the transaction advisors. We believe this is principally due to the Minister of Finance's association with Databank as its co-founder." the letter signed by its CEO Kojo Addae-Mensah said.
It added, "The Board of Databank, whilst being convinced about the immeasurable benefits to be reaped by the Republic of Ghana from the transaction, is of the view that the tumult generated by the involvement of Databank in the transaction, coupled with insinuations and aspersions cast on the reputation of the company in the lead up to the election, not only grossly compromises the ability to execute such a market-sensitive and novel transaction, but also has a real tendency to severely damage the invaluable business reputation of Databank."
The deal was put on hold last year by the government after some fierce resistance from civil society groups. They argue the deal lacks transparency and was not in the interest of Ghana.
About the Agyapa deal
The income investment agreement between the Government of Ghana and the Minerals Income Investment Fund, Agyapa Royalties Ltd and ARG Royalties Ltd centres around transactions to monetize gold royalties entered into under the Minerals Income Investment Fund Act 2018 (Act 978).
The target is for the arrangement, once executed, to make immediately available to Ghana US$500 million, with another $500 million to follow.