POLITICS
THE LIES MAHAMA TOLD TO IGNITE MAYHEM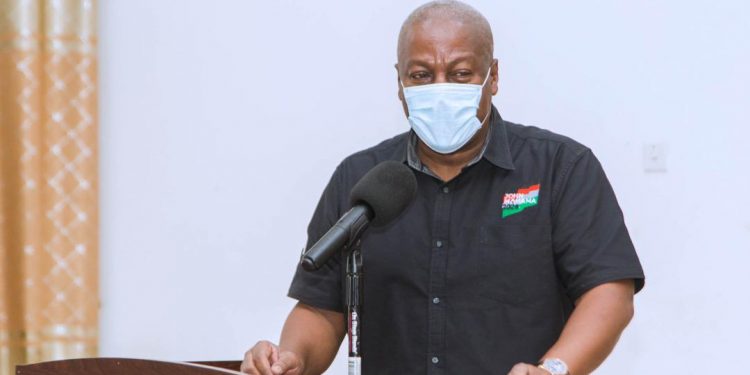 It is interesting analyzing John Mahama's nature and appetite for position, political power, and state loot from his humble beginnings as a development worker through his nomination as running mate above more competent and accomplished personalities in the opposition National Democratic Congress.
In all of that, however, his true character is being revealed, not in terms of his worth as a citizen and patriot, but the international crook and gangster that would always put himself above the sovereign interests of Ghana.
Barely 24 hours after the chunk of provisional results had trickled in, with John Mahama trailing by over 500,000 votes – over fifty percent more than the figure he dubiously had to win the 2012 elections – he quickly went public declaring himself President-elect against the laws of the land.
According to John Mahama, in a broadcast, he and his NDC had won 10 out of the 16 regions and had garnered 140 seats in Parliament. Clown Johnson Asiedu Nketia was to follow, adding one more bit to the lie by claiming the NDC had actually won 141 seats and formed the Majority in Parliament.
Then, the NDC's other clown deputy General Secretary Otokunor seasoned the expensive mischief by citing figures that the NDC claimed they had put together from the collation centres and polling stations, even though fair-minded NDC kingpins like Rojo Mettle-Nunoo had wasted the nation's time, chasing the Electoral Commissioner for figures that were available at the same polling stations and collation centres.
As we would come to realize, all of those acts of political mischief that are subversive in nature had been calculated to prepare the minds of unsuspecting and ignorant people within and without his NDC for violence in the name of demonstration.
The NDC knew they would go to court and lose; yet, they delayed the court processes, putting together half baked lawyers who laughably missed the basics in preparing suits.
They knew throwing missiles at armed policemen and women would attract a response and yet, they organized hoodlums to stone the police at Techiman South, in the hope that some blood would drip to oil their rituals managed from shrines in Benin.
Again, even though they had planned to head for court, they carried their figures to the UK High Commission and US Embassy to sustain their wicked propaganda.
Now that all that is history, it remains to be seen how the NDC would react when they are eventually thrown out by the Supreme Court in the coming days and weeks.