POLITICS
Parliament vets Ken Ofori-Atta on March 25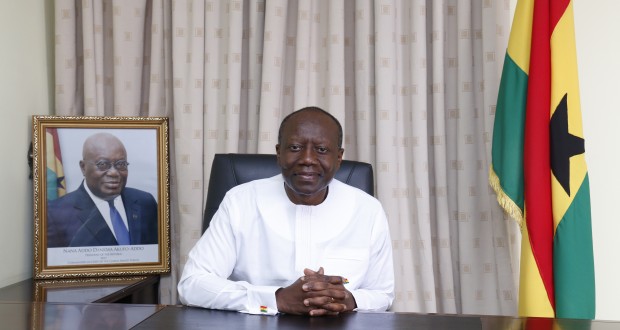 Finance Minister-designate Ken Ofori-Atta will be vetted by the Appointments Committee of Parliament on Thursday 25 March 2021.
He is the only minister nominee of President Nana Addo Dankwa Akufo-Addo who is yet to be vetted. Ofori-Atta was originally scheduled for vetting on 8 March but had to be postponed due to ill-health following a post-COVID-19 recovery complications.
Ofori-Atta spent about 30 days at the Mayo Clinic in Minnesota, USA, where he received specialised treatment for post COVID-19 complications.
As a result, the 2021 Budget Statement of government was presented by Osei Kyei-Mensah-Bonsu, Minister of Parliamentary Affairs and Leader of Government Business in Parliament.
All of President Akufo-Addo's substantive ministers of state and regional ministers have been vetted and sworn into office following parliamentary approval.
What to expect
Ofori-Atta's vetting session by the Appointments Committee of Parliament is expected to be dominated by the banking sector clean up that took place during the first term administration of President Akufo-Addo under his watch as Finance Minister.
Also, matters surrounding the Agyapa Gold Royalties deal, a policy of the Akufo-Addo government that became heavily politicised last year prior to the 7 December 2020 elections will come up.
Source: Asaaseradio