LOCAL NEWS
'My workers did well for going in a taxi' – Eastern Regional head of fire service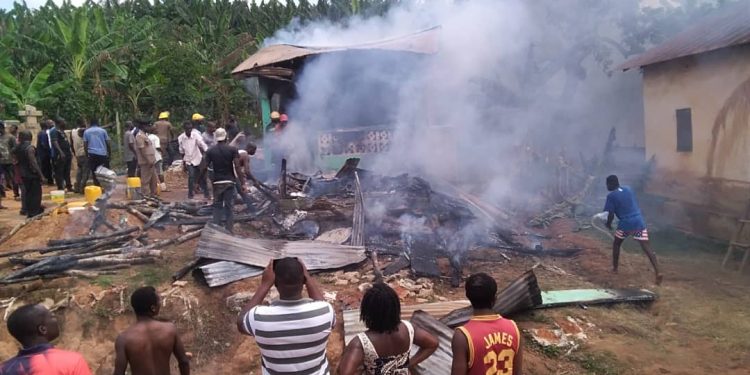 Commander of the Eastern Regional Division of the Ghana National Fire Service, Jennifer Naa Yarley Quaye says Ghanaians should applaud her workers for attending to a distress call at Begoro in the Fanteakwa North District in a hired taxi.
To her, the workers did exceptional good for the swift attempt by attending to the duty  and so, they do not deserve the high rank of condemnation all over social media.
Speaking in an interview with Citi News, Eastern Regional Fire Command said "Our vehicles are faulty. It has a clutch problem for about two weeks now. We have mechanics who attend to them, but within the period, Akosombo had their problems and Nsawam also had their problems and these same mechanics attended to them so it was only yesterday [Thursday], that these chief mechanics said they had completed servicing the Akosombo vehicle, and that they will be moving to Begoro and unfortunately that incident occurred".
"They informed [fire fighters] in Bunsu which was the nearest fire station, but to be proactive, they had to go there with a fire extinguisher while they start fighting the fire, waiting for [fire fighters at] Bunsu to come. They could have decided to wait at the station because their vehicle was not working and waited for Bunsu to come from far away, but they took that bold initiative to move to the fire scene to assist, so I think we should applaud them."
Her justification comes after personnels from the Eastern Regional Fire Command on Thursday, May 27, 2021, responded to a distress call at Begoro in the Fanteakwa North District in a hired taxi instead of a fire tender.
The nature of the fire service's response angered some residents in the community and social media commentators and has prompted condemnation of the Eastern Regional Fire Command.