LOCAL NEWS
Love couple killed in sleep by fallen wall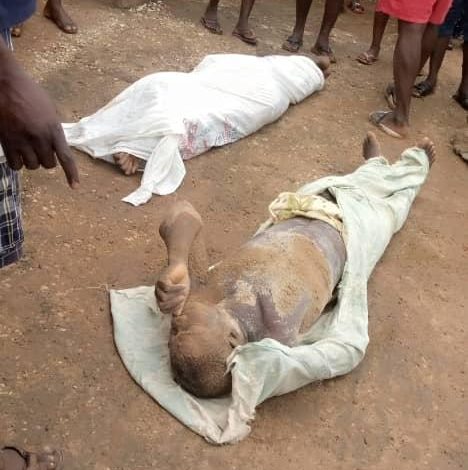 THE LIVES of two lovebirds ended abruptly when a portion of a wall from the neighbouring house fell on them Saturday night during their sleep at Ahenema Kokoben in the Ashanti Region.
A heavy downpour in the area was said to have caved in the wall and killed the two. Their lifeless bodies were found under the debris of the collapsed but they were pronounced dead by officers at the search scene.
A 70-year-old woman and two children also got injured when part of their home collapsed during the heavy rains and are responding to treatment.
A police report that THE THUNDER has sighted gave the names of the deceased persons as Doryi Baanda, 32, and Joyce Lawah, who is said to be 42 years old.
The sad incident reportedly happened at Ahenema Kokoben, a densely-populated community, which is close to Kumasi, the Ashanti Regional capital.
The report said Doryi and Joyce were couples who lived peacefully and happily in a single room on a plot of land at Ahenema Kokoben until that fateful day (Sunday).
On Sunday, the couple were said to be asleep when suddenly a wall of a nearby house, which was perhaps soaked by rainwater, collapsed on their one-bedroom building, killing them.
The owner of the house, whose wall collapsed and caused the disaster, identified by the police as Collins Atta, after realizing the havoc caused, reported the case to the police.
"Police proceeded to the scene and found the bodies lying prone on their bed with debris of the wall on them", the police crime scene report indicated.
It said "Photographs were taken and the bodies sent to KATH where they were clinically confirmed dead. The bodies have been deposited at same hospital mortuary for autopsy."