Editorial
KPESSAH WHYTE IS PEDDLING FALSEHOOD; Jean Mensa Never Asked Them To Leave The Strong Room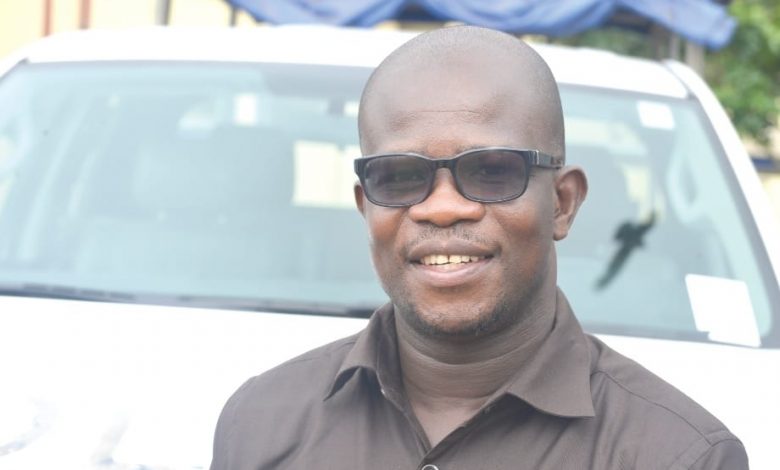 When the reality of Mahama having lost the 2020 elections stung them, and in their drowsy state of mind, they formed this glimmering conception of creating a make-believe story that would parry the blame away from them, Rojo Mettle-Nunoo and his partner in crime, Michael Kpessah Whyte came up with two porous claims.
While being grilled by Justin Amenuvor, counsel for the First Respondent (Jean Mensa), Kpessah Whyte indicated that the EC Chairperson somehow strong-armed them to abandon the strong room of the EC and sent them on a mission to confer with Mr. John Mahama over some issues before the results were called out.
Further questions posed to Kpessah Whyte revealed that the EC Chairperson never spoke to him but Rojo Mettle-Nunoo, a claim which has been contradicted by Mr. Mettle-Nunoo in a video which has since gone viral, a video his senior colleague also said Jean Mensa spoke to both of them to go to Mahama with a message.
When further stretched by counsel for the First Respondent as to why they would leave the premises of the EC when a lot were still at stake, Michael Kpessah Whyte indicated that they did leave the place because they trusted Jean Mensa and never thought she would surreptitiously declare the results in their absence.
This fable of a story does not jell with events between the NDC and Jean Mensa. Ever since she was selected to chair the Electoral Commission, the NDC has been at loggerheads with her. She is seen by the NDC as their number one foe.
There have been many instances in which the NDC has sought to crucify Jean Mensa over one thing or the other. Every single policy or program from her outfit has not only been criticized or lampooned by the NDC but ruthlessly opposed by them. The NDC has never seen Jean Mensa as an ally but someone 'who has been instituted' to rig elections for the NPP.
When she was named as EC boss, they were incandescent with thunderous rage. When she proposed to compile a new register, they ferociously opposed her. When she used due process to give out contracts for the supply of equipment for the registration exercise, they were angry.
They went to court to stop her from registering Ghanaians for purposes of the 2020 elections saying that she was on a mission to downsize the numbers of the NDC. Even a mere and simple exercise of cleaning the register was interpreted to mean that she was deliberately disenfranchising voters in the strongholds of the NDC.
These events clearly but sharply make nonsense of the claim by Kpessah Whyte that they left the EC's premises with their hearts filled with trust for Jean Mensa. Who, in the scheme of things, leaves his mouse in the care of a cat when going to farm?
What is obvious, from what has happened so far, is indicative of the fact that Rojo Mettle-Nunoo and Michael Kpessah Whyte were derelict in their duties arising out of the indisputable fact that His Excellency Nana Addo Dankwa Akufo-Addo had won the 2020 elections with over 500,000 votes margin.
Rojo and Kpessah Whyte are not neophytes to be instructed or asked to leave the strong room by Jean Mensa. The duo did not need to drive to JM's house to discuss whatever they wanted to discuss with him in this day and age. Kpessah Whyte peddled untruth in the witness box and must be cited for perjury.
** The Thunder Gh News | News In Flash! here
Follow us on Twitter: @ThunderGhNews
#TheThunderGhNews