Editorial
'Fix The Country' convenors must continue to engage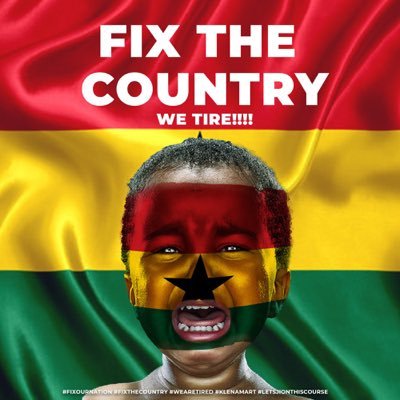 After some ugly noises that has been equally met with ugly noises from the other side, the Regional Police, arbiter in the case, has spoken and insisted that, in the light of the raging COVID-19 situation, the NDC-sponsored 'Fix The Country' May 9 demo should not fly now.
The organisers had put in an application for a permit, only to be told that, after discussing the letter, it may have to lie a little longer on the shelves, owing to the effects of the pandemic and likely threats to the social, community and national health.
Of course, that decision on the part of the police has not dimmed the impact of the message as social media and civil society, including our vibrant radio stations, have began salivating on the conversation.
Whatever the outcome, we must agree that some impact has been made – positive or negative.
What is important, in our opinion, is that government is beginning to sit up where, previously, it had tolerated individuals who are not performing or who are giving the Nana Akufo-Addo administration a bad name and image.
So, it is good tonic for government to forge ahead and pep for the opposition to reorganise their weak cadre front in as much as both have separate roles to play in cumulatively building our society. Period…
The convenors know that all they have to do now is rush to the Supreme Court to compel the Ghana Police Service to grant them those rights. That has been admitted by a leading convenor. Unfortunately, when the NDC is confronted with issues like that, it jitters, for reasons only they can fathom.
Probably used to relying on incumbency to push through agendas over the last decades instead of legality, that culture has denied the NDC opportunities to explore and gain lessons in statehood.
It is our hope that, as both sides engage, some common ground would, however, be arrived at to enable the group express their rights within the framework of our national constitution or social stability.
Whatever the outcome, we believe Ghana would be the beneficiary.