Editorial
When Citizens Keep the Heat on Govt, the Idea is Get it Deliver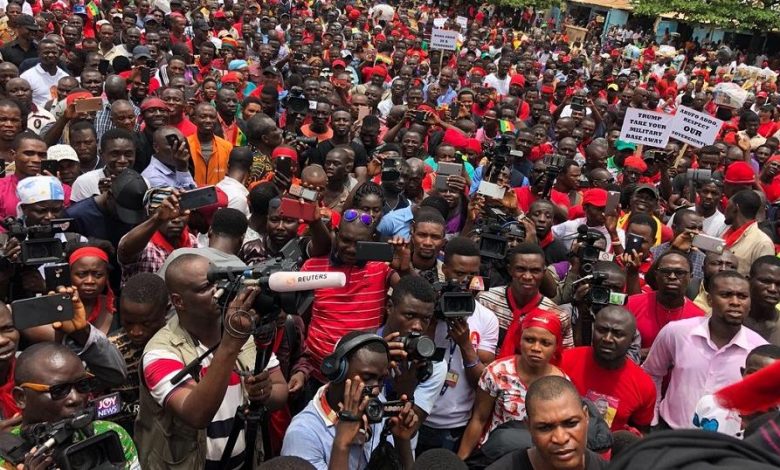 Ghanaians have a history of loud civil society activity. From the colonial days through our civilian and military administrations, the saga of ordinary citizens putting maximum pressure on government is natural.
We have, since the departure of our colonial administrations, endured some ten-odd administrations – including the good, bad and ugly. That is why The Thunder was not surprised by ugly noises from the fronts of the #FixTheCountry and also ongoing clatter on the ways and means to fighting the galamsey scourge.
What we see, therefore, is a normal picture about an expectant citizenry doing all it can to pressurise government to deliver jobs, markets, roads, bridges, hospitals, schools and other basic necessities of live. The important thing is how we respond positively to all that, in proving the opposition wrong in the eyes of the electorate.
Tolerance
Fortunately or unfortunately, every government has its own styles and strategies for planning and delivery what it has for its citizens. It is during these planning and execution stages that we see the clatter and the high-pitched debate.
When we see these as normal, we respond and work on, ever harder and more ingeniously and hope that the larger electorate, instead of the bickering politician takes notice on elections day.
Pokuase
That is why the Pokuase Interchange Project is become such a raging issue for its importance and worth as an international route and national architecture. Before then, it appeared the opposition was winning the debate and ringing shrillest in noise, damn the internal wrangling initiated by babies in the party.
That piece has become tonic for arguments about how it compares with the Dubai, though one is international and the other urban. Whichever way we look at it, the incidence and culture of political stakeholders struggling to sound relevant will not away today or tomorrow.
No dithering
That is why it is important that appointees of any serious political parties or government focus on delivery and ensure that it never disappoints its government. In the opinion of The Thunder, this is, therefore, the time for appointees of the Nana Addo Dankwa Akufo-Addo administration to put aside every personal consideration and interest and deliver his bit in ensuring a national harvest when judgment day beckons in December 2024.
Lessons
The last parliamentary elections proved that the electorate watches appointees as much as it takes notice of what the Executive is doing. That should be a huge lesson, particularly, for our Ministers as well as Metropolitan, Municipal and District Chief Executives who thought they were for themselves.
Thank God, most of them have been iced and are learning their lessons into the future, if indeed, they would be lucky to have that second chance given them to right the wrongs. Now that we have learnt our lessons, we at The Thunder believe a new story of commitment and loyalty will emerge and catapult government to a higher level in the estimation of the electorate in 2024.