BUSINESS NEWS
Ursula backs SIM card re-registration with Ghana card …says it's a way to fight online fraud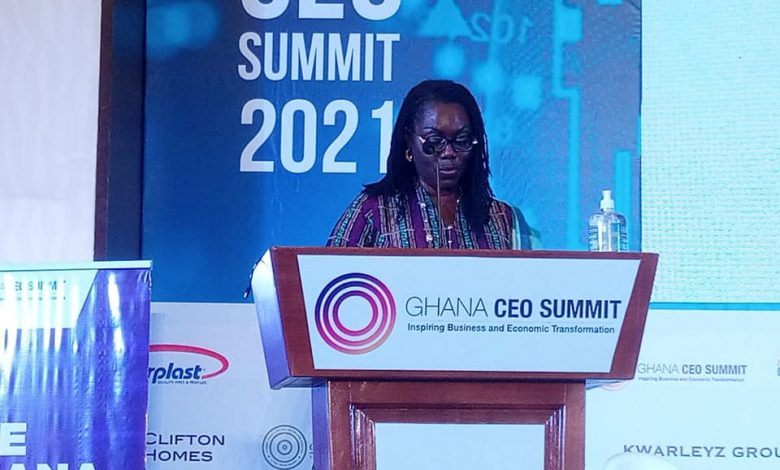 The SIM cards re-registration using the National Identification card also known as Ghana card announced by the Vice President, Dr. Mahamudu Bawumia is a good initiative which should be supported to help solve the issue of fraudulent activities happening on the digital space, Ursula Owusu-Ekuful, Minister of Communication and Digitalization has said.
According to her, the initiative which would commence in June, 2021 to the end of December seeks to clamp down on cyber criminals hiding behind the anonymity of digital systems committing antisocial acts which has become a constant headache for solution.
Reacting to the news in a Facebook post sighted by The Thunder, Madam Ursula Owusu indicated the re-registration would go a long way to help the country solve the issue of Mobile Money fraud, among other crimes.
"It has become imperative that we clamp down on cyber criminals hiding behind the anonymity of digital systems to commit antisocial acts, and the Sim re-registration exercise is a key part of that campaign. All SIM cards and SIM enabled devices would be re-registered from June and end in December. All unregistered Sims will be blocked" part of her post reads.
Plans
"Plans are far advanced to make the National Identification card (Ghana Card) the only national identity card for all identification and business purposes.
"My ministry is also working to improve access to connectivity across the country with rural telephony and digital inclusion projects which will see the construction of 2016 solar powered cell sites in unserved and underserved rural communities."
She added, "At the CEO's summit, I told the participants that, digitization is the only way to ensure free trade across the continent and create an enabling system for trade financing using electronic means. We are poised to deliver."
Announcement
Dr. Bawumia, while speaking at the 5th Ghana CEO Summit in Accra, said all mobile phone users in the country would be expected to re-register their SIM cards or risk having their phone numbers deactivated.
The Vice President noted that any individual who fails to take part in the exercise risks losing his or her SIM card.
"I expect that the Minister for Communications and Digitalization [Ursula Owusu Ekuful], will soon announce the date for registration of the SIM card. Maybe by the end of June or beginning of July this year, everybody would have to register their SIM with a National ID number."
"We all have to do that otherwise we'll lose that SIM card. That will really give us a real identity for all MoMo transactions. For example, it takes away fraud that is taking place like SIM box and through MoMo", he added.
NIA Measures
The Chief Executive Officer of the National Identification Authority (NIA), Professor Kenneth Attafuah has also explained that plans are far advanced to ensure every Ghanaian re-registers their SIM cards.
His comments follow agitations from sections of the public over the use of the National Identification cards for the SIM –Card re-registration exercise.
According to him, persons who do not have the cards will be given a special opportunity to acquire the cards.
"15.5 million people have their cards already so those 15.5 million people can go and register their SIM cards when the process begins. But the rest who do not have it will be catered for.  We have divided the population into two. For those who are 15 years and above, we have captured about 84%. So the rest can go to the district and regional offices. All Ghanaians, 15 and above who did not get their Ghana card can go to the NIA offices anywhere and get registered. We will also register those who are younger and under 15, so they will also be able to access the service. But as the Honourable Minister communicated, this will be over a period up to December 31st, so all those who desire to get the Ghana card can go and get it from any of our offices. It is free," he said.