Showbiz
Tonto Dikeh begs Akufo-Addo to pardon Akuapem Poloo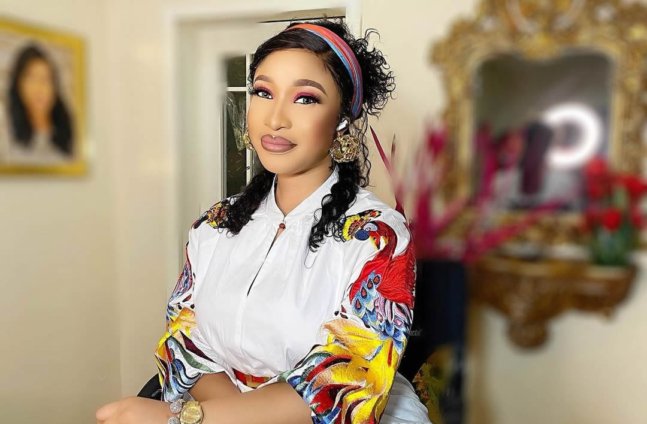 Actress Tonto Dikeh is calling on Nigerians to sign the petition to get Akuapem Poloo pardoned by President Akufo-Addo.
The actress, born Rosemond Alade Brown, was last Friday jailed 90 days by an Accra Circuit Court for taking nude pictures with her son and posting them on her Instagram page.
Handing her judgment on Friday, the High Court judge Christina Cann expressed discontent with the alarming rate at which nudity has become a thing in the country's social media space.
In an Instagram post, Tonto Dikeh stated that although she may have not posted a picture with her kid like that, she does not believe the social media sensation's act deserves a jail sentence.
The Nigeran actress explained that she does not see any wrong Akuapem Poloo did, adding that the fact that she would not post such pictures does not mean she believes the actress has to be jailed.
"One thing they always say is no one can tell a mother how to bring up her child, it only becomes society responsibilities when you are hurting the child. In this case, I see no hurt here. Can I take same picture? No, I couldn't, not even in the next life but am different doesn't mean the act is totally wrong when it's in the privacy of your home alone. [SIC]"
"BUT THE PICTURES ARE Morally Wrong? YES. CLASSLESS? YES Sir but Not Bad enough to Go to Jail? No, I don't think so. Dear Nigerians pls show some Love/support let's get this petition document filled up and get Our Girl back home. Thanks. #freeapollo #Wecantfightthelawbutwecanhelpchangethejudgement [SIC]," she wrote.
Many celebrities have joined the campaign to plead for a lesser sentence for the young actress.