POLITICS
THE NDC IS THE MINORITY IN PARLIAMENT, NOT THE NPP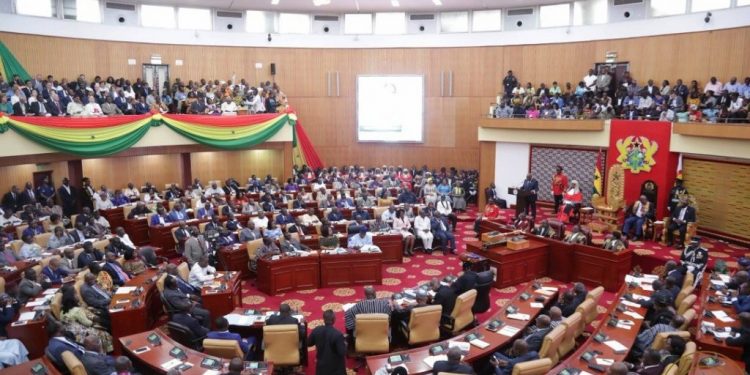 As many Ghanaians are still dealing with the nauseating manner in which NDC MPs handled themselves in Parliament the night and morning before President Akufo-Addo's swearing-in ceremony and they continue grappling with emotional fallouts in a chasm of grief, the NDC party and their assigns keep making a mockery of our democracy in a way that shocks even the Devil.
I have chanced upon a piece obviously written by one of the key actors of the opposition party whose intent is not hidden from the expert eyes on the streets but whose contents evoke laughter when critically examined.
In an article titled "Confirmed, NPP is minority and NDC is majority in Parliament", the writer obsequiously eulogizes the NDC side for standing up to their counterparts from the NPP in the matter of James Gyakye Quayson, the beleaguered Assin North MP-elect.
He makes the imponderable argument that the consensual process which birthed the coming in of the Speaker, his First and Second Deputies of Parliament which he believes was a tactical decision by the opposition side is suggestive of the fact that the NDC is the clear leader in the house.
More strange is his claim that with Andrew Amoako Asiamah taking the Second Deputy Speaker position of the house, it debars him from doing business with the NPP side of the house.
By the mere fact that Andrews Asiamah has been elevated to the position of Second Deputy Speaker, this amateur writer thinks he is restricted from partnering with the NPP side in the businesses of the house and so, that makes the NPP's 137+1 number now 137-1 figure.
Per the practices of the house, being a first or second deputy speaker does not take one's voting rights on issues and neither does that prevent the MP from doing any form of business with the side he has chosen to be with.
The determining factor of which side would be the Majority in the 8th Parliament is the MP for Fomena, Andrew Asiamah who has publicly and on so many occasions indicated that he is working with the NPP.
In effect, the public pronouncements of the Second Deputy Speaker of Parliament, Andrew Amoako Asiamah, put to rest which side is the Majority and which is the Minority. The NPP, thanks to Andrews Asiamah, is the Majority in the 8th Parliament of the Republic of Ghana, and no amount of exaggerated effusions or write-ups by these elements within the opposition NDC can alter this fact.
The Speaker of Parliament, Alban Bagbin, sooner than later, will bring clarity to this issue and the whole drama of who is what and who is not what would come to a screeching end.