Editorial
The young man asked in a tremulous voice, "So the NDC candidate we voted for also voted against Speaker Mike Oquaye?"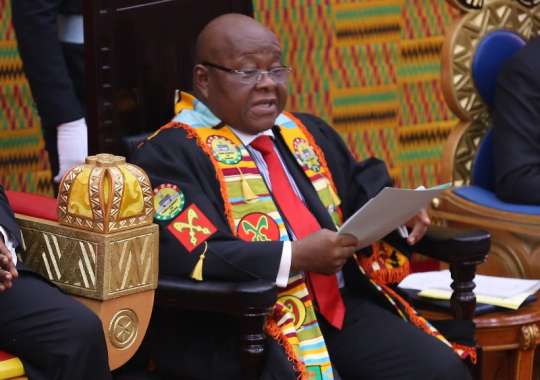 The young man asked in a tremulous voice, "So the NDC candidate we voted for also voted against Speaker Mike Oquaye?"
Response: "Yes. He voted against the President's nominee for Speaker, all thanks to you and your guys. We told you never to vote against the MP but you wouldn't listen". This is Jaman South.
I am tempted to believe that some people embark on a skirt and blouse mission blindfolded.
Jaman South which has been voting for the NPP in both presidential and parliamentary elections, for the first time, embarked on this needless enterprise of voting against the party's candidate.
The party's candidate, though cannot be said to have committed no sin under the circumstances, suffered this sad fate from his constituents.
President Akufo-Addo had over 29,000 votes with Mahama trailing with a little over 16,000 in Jaman South.
The NDC candidate had 24000 whereas that of the NPP had a little over 22000. There was about 1900 votes difference between the two.
This is how NPP party members gifted the Jaman seat to a relatively unknown candidate of the NDC. Now, I am reliably informed, that the same party people who voted against the NPP candidate, after watching that despicably uncouth scene in Parliament on the part of the NDC MPs have regretted their actions.
They say they didn't know that this was what could happen in Parliament and they have taken part of the blame for not placing the party above the candidate and his 'sins' against them.
Folks, no matter what your party's candidate does, no matter how much you hate him or her, no matter your differences with him, place the interest of the party above any other thing. When we learn to prioritize the interest of the party above ours, we shall always win elections and more seats would be ours. Let's not allow what happened in 2020 rear its ugly head again in 2024 and beyond.
By: P.K. Sarpong, Whispers from the Corridors of the Thinking Place.