LOCAL NEWS
The millionaire tech inventor who was 'thrown away' as a baby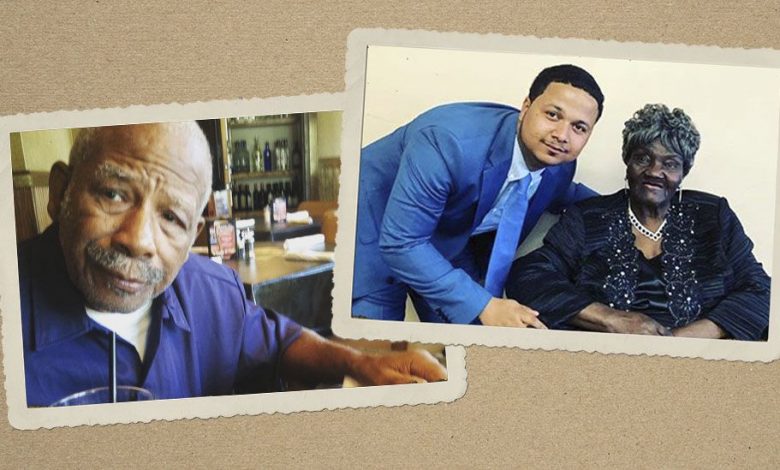 Freddie Figgers was given his first computer at the age of nine. It was old and didn't work but it was the start of a love affair with technology that turned him into an inventor, entrepreneur and telecoms millionaire – a future that few would have predicted after his tough start in life.
"Don't let your circumstances define who you are."
Just one piece of advice 31-year-old entrepreneur Freddie Figgers would like to pass on to others.
When he was eight years old, he asked his father, Nathan, about the circumstances of his birth, and the reply was unforgettable.
"He said, 'Listen I'm going to shoot it to you straight, Fred. Your biological mother, she threw you away, and me and Betty Mae, we didn't want to send you through foster care and we adopted you, and you're my son.'"
Freddie had been found abandoned as a newborn baby next to a dumpster (a large rubbish container) in rural Florida.
"When he told me that, I was like, 'OK I'm trash,' and I felt unwanted. But he grabbed my shoulder and he said, 'Listen, don't you ever let that bother you.'"
Nathan Figgers was a maintenance worker and handyman and Betty Mae Figgers, a farm worker. They lived in Quincy, a rural community of about 8,000 people in North Florida, and were in their 50s when Freddie was born in 1989.
They had already fostered many children, but decided to take Freddie in when he was two days old, and adopt him as their own son. Freddie says they gave him all the love he could ever want – but other children in Quincy could be brutal.
"Kids used to bully me and call me, 'Dumpster baby,' 'Trash can boy,' 'Nobody wants you,' 'You're dirty,'" he says.
"I remember getting off the school bus sometimes and kids used to just come behind and grab me and throw me in a trash can and laugh at me."
It reached a point where his father would wait for him at the bus stop and walk him home, but the children mocked Nathan too, Freddie remembers, "saying, 'Ha ha, look at the old man with the cane.'"
So far as Freddie was concerned, Nathan and Betty Mae were heroes, and great role models.
"I saw my father always helping people, stopping on the side of the road helping strangers, feeding the homeless," he says. "He was an incredible man, and for them to take me in and raise me, that's the man I want to be like."
At weekends Freddie and Nathan would drive around "dumpster diving" – looking for useful things that had been thrown away by their owners. Freddie particularly had his eye out for a computer.
"It's an old saying, 'One man's trash is another man's treasure,'" says Freddie, "and I was always fascinated by computers. I always wanted a Gateway computer, but at that time we couldn't afford one."
Finally, one day when Freddie was nine, they went to a second-hand shop called Goodwill, where they came across a broken Macintosh computer.
"We persuaded the sales associate," says Freddie, "and he said, 'Hey, I'll give it to you for $24,' (£17), so we took the computer home and I was just so ecstatic." BBC