POLITICS
Sputnik V vaccine: Sheikh Maktoum agrees to refund $2.4m to Ghana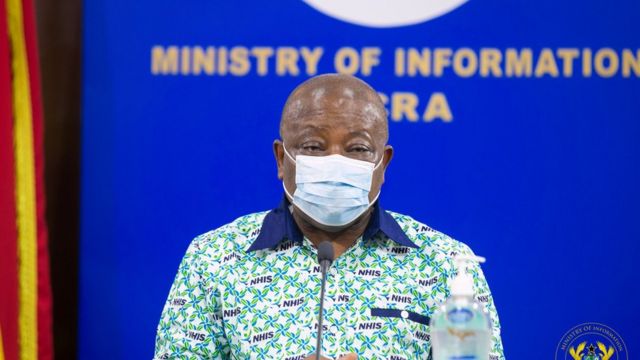 The Dubai-based businessman who was contacted by the Ministry of Health for the botched procurement of 300,000 doses of the Sputnik V COVID-19 vaccine has agreed to refund an amount of $2,470,000 to Ghana.
This was after the Ministry of Health wrote to Sheikh Ahmed Dalmook Al Maktoum for a refund.
In a letter dated August 2, 2021 and addressed to the businessman, the Minister of Health, Kwaku Agyemang Manu requested a refund of the amount paid for the doses of the vaccine which were not supplied to Ghana.
The letter read, "I wish to finally accept your termination of our agreement dated 9th March, 2021, for the supply of Sputnik V vaccine as per your letter No ADM/LT/GHA/00/21/101 dated 14th July 2021.
"By this letter, I also wish to formally request for the refund of the remaining amount for the non-supplied doses, which should be the total amount paid to your office minus the amount due for the 20,000 doses you already supplied, in line with your earlier e-mail dated 25th July 2021 in which it was affirmed that on the 13th of April 2021, funds were transferred into your accounts as fifty percent (50%) advance for the initial batch of 300,000 doses."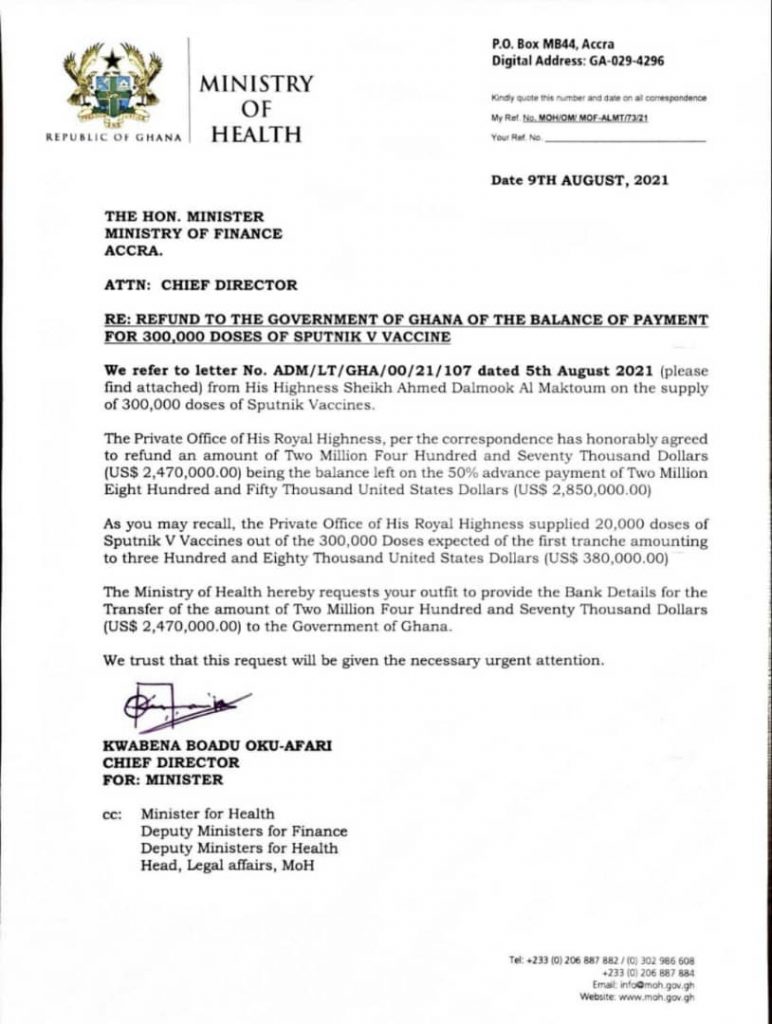 Sheikh's response
The Sheikh in a letter dated August 5, 2021, and addressed to the Minister of Health asked for the bank details required to refund the sum.
"We acknowledge receipt of your letter, Ref No. MOH/OM/LU/7/21 dated 2nd of August 2021, with a formal request to refund the remaining amount of the non-supplied doses from the 50% advance transferred to our accounts," the Sheikh's letter reads.
"We, hereby, request to kindly acknowledge and confirm the above-mentioned amounts to be refunded further to which we shall initiate the refund process to your bank account. Please share with us the bank details where the refund needs to be processed".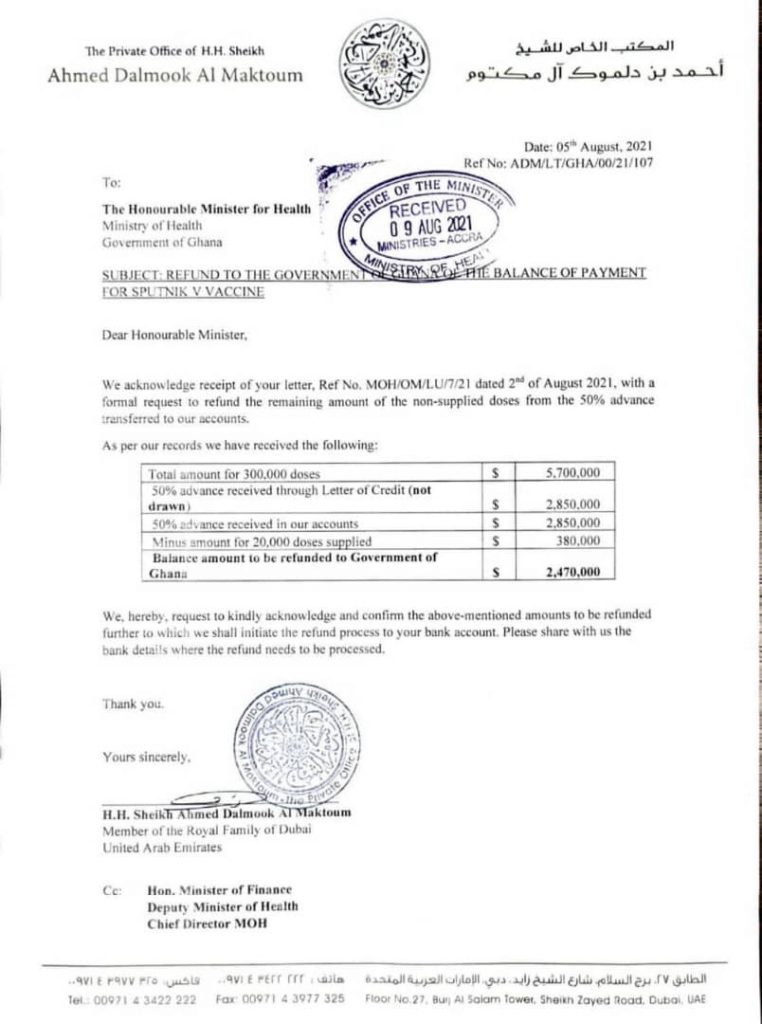 Source: Graphic online