POLITICS
Soldiers ordered to crash midnight galamseyers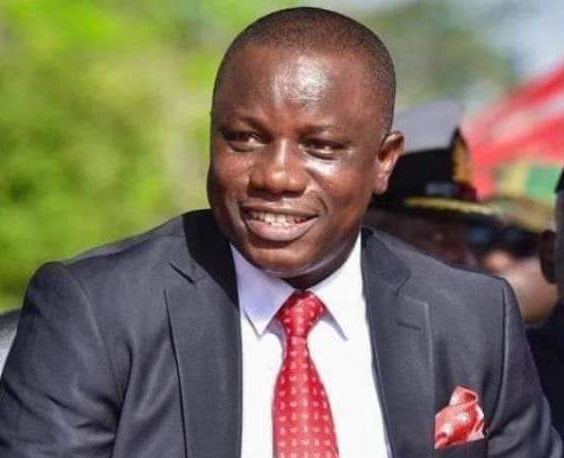 The Minister responsible for Defence, Dominic Nitiwul, has disclosed that the new trend adopted by illegal small scale miners so as to escape arrest is to go and work at their illegal mining sites between the hours of 9PM and 4AM the next day but soldiers would hence forth be tasked to arrest such nocturnal miners.
He warned that as Minister responsible for Defence he cannot guarantee the safety of such midnight illegal miners and therefore they should stop their activities immediately.
"We know and we know the towns where they are doing that so we would come after you. Don't try it. And in the night, for the safety of the soldiers, I cannot guarantee your safety. No soldier would go out in the night without trying to protect himself. So if you go out there to mine in the midnight, I cannot guarantee your own safety when the soldiers apprehend you. Don't go out. It is not worth it. The person sending you should himself go with you to do the mining. Ask him to send his children with you first", Minister Nitiwul told journalists in Accra on Wednesday.
"They go at midnight and engage in Changfans activities and come back during the day. That is how brave they are", Dominic Nitiwul stated and repeated his warning that the safety of such category of illegal miners cannot be guaranteed.
The Defence Minister justified the decision to set ablaze excavators and other mining equipment found on all illegal mining sites.
He said it was not as though the Ghana Armed Forces or government officials take pleasure in seeing the excavators burn but the decision is in the interest of the country else within the next two to three years, all rivers and water bodies along the Southern belt of the country would go extinct.
"When you visit the Offin River and its enclave and you notice that a woman who is 5 metres or 20 metres from the river or a man whose house is 20 metres from the river, needs to buy water before he can wash his things, then you'll understand the difficulties that we are facing.
"There's a river by him but even to get water to wash his things, he has to buy water. As for drinking, he's lost the ability to drink from the river that our forefathers have enjoyed for thousands of years or year to three or even ten years ago", Nitiwul said.
He warned that the Operation Halt task force has a clear mandate from government to make sure that all water bodies and illegal mining sites are completely clear of all mining equipment and this clear mandate shall be enforced without fear or favour irrespective of whose ox gets gored.