LOCAL NEWS
Female COP dies at beer bar, khebab seller in trouble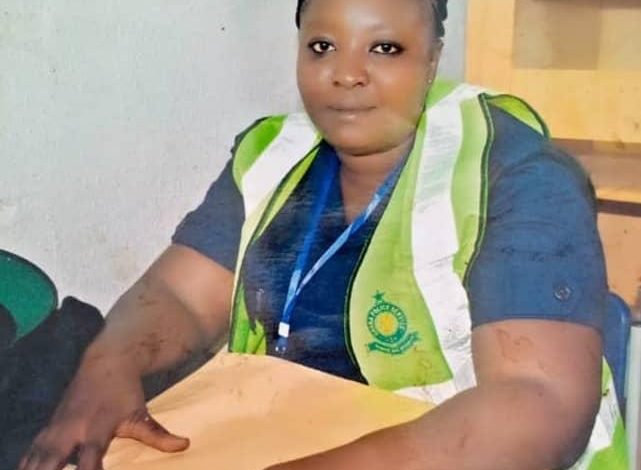 A KHEBAB seller at Asawase, in Greater Kumasi, has been invited to assist the police to investigate what led to the death of a 34-year-old policewoman.
Paul Atambiri, the Khebab Seller, on Tuesday night found the body of Pw/L/cpl. Adiza Imoro, lying in front of the Golden Temple Drinking Spot at Asawase.
The deceased, said to be 34 years old, was dressed in a white straight dress over a pair of black trousers and a pair of yellow slippers, when the body was found.
Atambiri, who had no idea then that the dead person was a policewoman, reported the disturbing case to the Asawase Police, who quickly rushed to the crime scene.
Police after checking the body, did not see any mark of violence.
They, however, realised that the lady was a policewoman, formerly stationed at Kumasi Central MTTD.
The crime scene management team that was also invited to the crime scene for further investigations, managed to identify the body as Pw/L/cpl. Adiza Imoro,
The lifeless body has since been deposited at the Komfo Anokye Teaching Hospital (KATH) mortuary in Kumasi for preservation and autopsy to determine the cause of death.
The police are doing everything possible to unearth what really caused the death of the policewoman so they have even invited the Khebab seller to come and assist.