Showbiz
Sad! Strika Of Beast Of No Nation Returns To The Streets And Now A Hardened Weed Smoker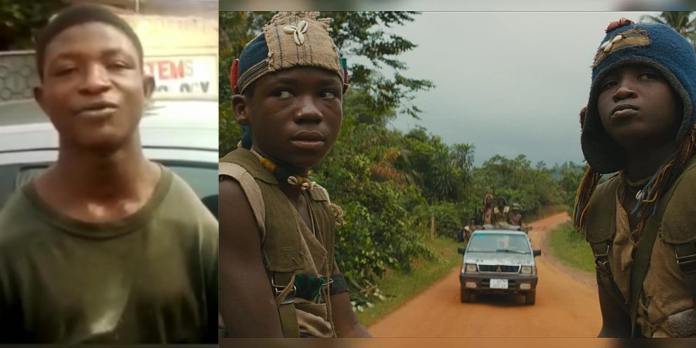 Famous teen actor who made a name for himself succeeding his appearance in the globally acclaimed movie dubbed Beast of No Nation; Strika, is back on the streets again, where he begs for money for survival.
He was spotted on the streets in Kaneshie by renowned Gospel Musician Minister Edward — and they had a chit-chat on his current lifestyle…
The talented actor whose career has been ruined by the successive use of illicit drugs didn't hesitate to avow that he's now in bed with "weed".
In the middle of his conversation with Minster Edward, Strika asserted that he smokes to reduce the pressure on him.
He said;
"Due to the pressure and how I have been neglected, nothing better is going on in my life, and the only option for me is to resort to smoking,"
Speaking on his relationship with fellow actor Abraham Attah, he said they still talk from time to time but because he's no more with his previous management team, connecting with him is not as it used to be.
Watch the video below: