BUSINESS NEWS
Provide clarity on AirtelTigo takeover – Sam George to Gov't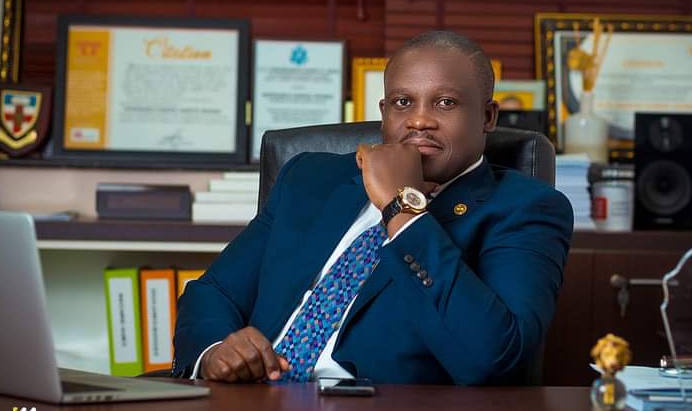 The Deputy Ranking Member on Parliament's Communications Committee, Samuel Nartey George, has asked the Minister of Communications and Digitalisation, Ursula Owusu-Ekuful, to provide more details on the government's takeover of telecommunications firm, AirtelTigo.
The government and the parent companies of AirtelTigo, Bharti Airtel Ghana Holdings B.V. and MIC Africa B.V concluded negotiations and signed an agreement to transfer the shares of the company to Ghana.
The agreement transferred all customers, assets, and agreed liabilities of AirtelTigo to the Government of Ghana.
Mr. George, who is also the Member of Parliament for Ningo Prampram, said on Eyewitness News that the government must come clean on the agreement.
"I believe that the Minister of Communications must give us more details. She must give us the true state of AirtelTigo. She must give us a plan on what they are going to do with that asset," he said
The Ningo Prampram legislator was also sceptical about the government's ability to manage AirtelTigo, given its poor track record in handling the private enterprises it has acquired so far.
"Government used to have 30 percent shares in Airtel but the government failed to make the capital injection into Airtel. And as of 2018, when Airtel appeared before the parliamentary committee, they told us the government's 30 percent had been revalued to 3 percent because of the failure to do investment. Government has shares in Vodafone. Vodafone is also complaining that the government is not making the requisite investment."
"How is it possible that a government that is not able to make an investment for a 30 percent holding in an entity will get the requisite capital to buy a whole network to do the requisite investment and run it well?" Sam George asked.
AirtelTigo serves around 5.1 million subscribers and offers direct and indirect employment opportunities to almost 10,000 people.