Editorial
PREZ. AKUFO-ADDO'S EMPHATIC REJECTION OF LGBTQIA+ IN GHANA IS ENOUGH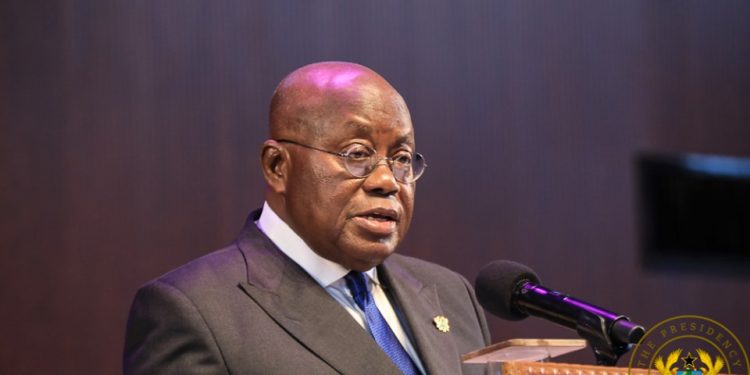 In their thirst to find faults with the President's emphatic rejection of LGBTQIA+ through a speech he delivered over the weekend which they have not found any, opposition elements have come up with a new 'challenge'.
The refrain from these NDC activists is that the President should not just condemn it but must initiate moves to have LGBTQIA+ activities banned by way of legislation.
If, in their view, such a position is adopted by the President, then they'd genuinely believe that he meant what he said. Anything short of this, they say, would be deemed to be cosmetic.
First of all, our statute books already contain clauses which bar these activities. One may say that there are still loopholes which need to be filled, it is important to remind these people that Parliament has enacted a law that makes it possible for private individuals to send issues or bills like this to the legislative arm of Government.
We urge these NDC activists to take advantage of this window of opportunity by Parliament to block all the leaky lines within the laws pertaining to LGBTQIA+.
Is it not strange that President Mills of blessed memory spoke against LGBTQIA+, fell short in initiating laws to further tighten the loopholes? Where were these saints when that happened? Why didn't they ask Mills to further criminalize these acts?
Mr. Mahama, when he was president, also spoke against it but did not enact laws to strengthen the ones we have in our constitution. Why didn't these people call on him to do something about it? This is hypocrisy and dishonesty on their part to measure President Akufo-Addo with a different yardstick.
His Excellency Nana Akufo-Addo has been clear enough and his message has touched minds and hearts of majority of Ghanaians and that's what's important.
Parliament is ready to receive anyone or groups willing to take that matter up. It doesn't have to take the President to do this.
P.K.Sarpong, Whispers from the Corridors of the Thinking Place.
** The Thunder Gh News | News In Flash! here
Follow us on Twitter: @TheThunderGh
#TheThunderGhNews