POLITICS
Political Parties in Ghana commit to peaceful elections ahead of 2024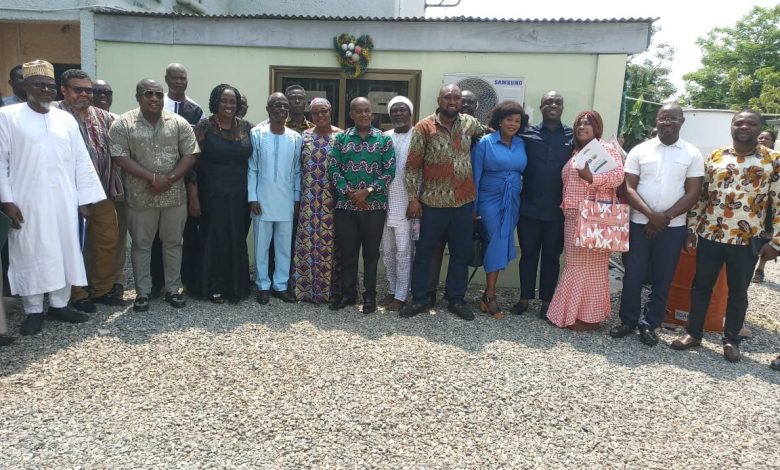 The leadership of the various political parties in the country have expressed their commitment to promote peaceful coexistence within their parties, political actors, and institutions ahead of the 2024 general elections.
At a meeting with the National Peace Council (NPC) in Accra on Thursday, January 26, 2023, the Parties denounced the violent incidents that occurred in the 2020 general elections, which led to the loss of lives, and pledged to work together to forestall a repetition of such incidents.
The Parties however, called on the Government and the security agencies to expedite action on the arrest and prosecution of individuals who perpetrated the violence in the last election to discourage others from engaging in such activities in future.
The parties that participated in the meeting were the National Democratic Congress (NDC), New Patriotic Party (NPP), Convention People's Party (CPP), People's National Convention (PNC), Progressive People's Party (PPP), and the All People's Congress (APC).
Apart from the opening session, deliberations at the meeting were held behind closed doors.
Mrs Joana Adzoa Opare, Chairperson of the Conflict Management and Resolution Committee, NPC, said the purpose of the meeting was to among others reflect on the progress made in the commitments that were made at the Council's meeting with political parties in Ada in 2021.
She said the Council had since engaged the political parties, the leadership of Parliament, the Electoral Commission, and other stakeholders to consolidate the country's democratic gains.
Mrs Opare said the NPC was also working together with the EC and the NDC to settle their differences and encouraged the latter to return to the Inter-Party Advisory Committee (IPAC) meetings.
"The NPC has also collaborated with other civil society groups to build capacity of some political parties on using soft approaches and peaceful means to address intra-party conflict" Mrs Opare said.
Mr Johnson Asiedu Nketia, Chairman, NDC, expressed concern that since the 2020 elections, the Police "has not made meaningful progress" in apprehending and prosecuting perpetrators of the violence that were recorded in the last election.
He said failure on the part of the State to punish the offenders could embolden other persons to undertake actions that could disturb the peace of the country.
"The way to peace is to ensure that wrongdoers are punished," Mr Nketia said.
Mr Stephen Ayesu Ntim, National Chairman, NPP, said the Party was prepared to cooperate with other political parties for a peaceful election in 2024.
Nana Yaa Jantuah, General Secretary, CPP, commended the NPC for starting its engagements with the political parties earlier and rallied all political parties to have the interest of the nation and the people at heart.
"Nobody should lose their lives because of an election. The police should look into the matter," she said.
Ms Janet Nabla, General Secretary, PNC, said the leadership of the various political parties must work to protect one another to send a positive message to their members.
Source: gna