POLITICS
Parliament approves 2021 Budget after voting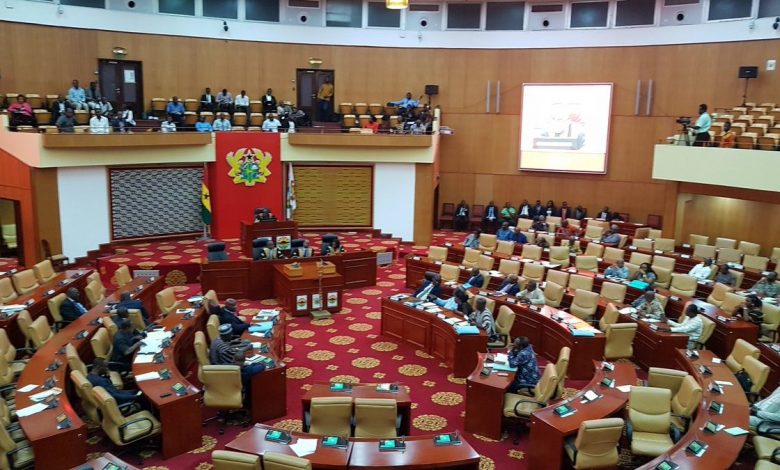 Parliament has approved the Budget Statement and Economic Policy for the 2021 fiscal year after voting. There was a heated debate between the two sides before the budget was approved Friday afternoon, March 19, 2021. After the debate on the budget ended, the Speaker put the motion to a voice vote.
There was an equal loud "YES" and "No" vote to the motion. While the First Deputy Speaker, Mr Joe Osei Owusu who was presiding said the YES vote from the Majority side had it, the Minority called for a head count.
There was a standstill for a while and the Speaker, Mr Alban S.K. Bagbin took over from the First Deputy Speaker to preside. The Speaker then ruled that a head count be taken.
Head count
Names of Members of Parliament (MP) were called, more in the form of a roll call, for them to be marked prior to the voting. Taking the form of a roll call, once an MP's name was mentioned and he was unavailable in the House, he was marked absent.
Drama unfolded in the House as some Majority MPs whose names were mentioned were suspected to be absent. For example, when the MP for Abetifi, Bryan Acheampong, was called the Majority told the House that he had gone to the washroom. Mr Acheampong later showed up in the House.
With less orderliness in the House, the Speaker warned that he was being compelled to mention the names of those who were standing for the Marshall to walk them out. The head count was started all over again and when it was completed, the Speaker told the table officers to call out once again the names of members that were absent at the time the first counting started.
That was after a Minority member had drawn the Speaker's attention that he was in the House yet never heard his name called out.
When it was over, the Majority side dominated with 137 YES votes to get the budget approved as the Minority side had 134 NO votes.
The Majority side even burst into jubilation as the 2nd Deputy Speaker, Mr Andrew Amoako Asiamah, the key independent member who is a decider of elections in the House, showed up.
The motion was accordingly adopted, which meant the House had approved the 2021 Budget.