Editorial
NATIONAL SECURITY MUST PUT ITS HOUSE IN ORDER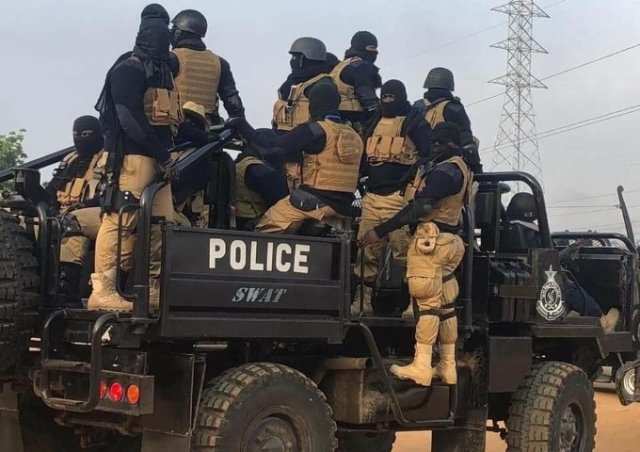 Our galamsey woes is exposing, not only how some of our institutions and its leaders are corrupt, but also why, of all our institutions, it should the national security that must be most culpable in the galamsey saga, among other segments like the pigheaded Chinese criminals in illegal mining.
The saga of seizure of expensive four-wheel drive vehicles by angry residents; the puncturing of their tyres; the sight of huge wads of cash on site, ostensibly aimed at bribing policemen and women, national security apparatus and Forestry officials etc does not paint a picture about seriousness at the level of state actors. No.
And that, in our view, makes the hurdle of ruthlessly fighting the galamsey scourge an onerous one, considering that an earlier one, involving soldiers and policemen, became a 'Lebanon trip' in which inducements flowed freely and cheaply.
That is aside of the fact that youth in communities, who have lost hope in the politician and public officers to handle the crisis, are still pigheaded, playing hide and seek with the state security system.
At this point in the fight to restore the ecology and put the national resources back into the hands of the state and community leaders, we at The Thunder urge government to involve the community in managing the situation.
But, we cannot do a solid, tidy job, without bringing on board our traditional leaders, as custodians of the land, to spearhead the fight, because it has perfect knowledge of residents and particularly who are rogues and who are patriotic.
We believe the Asantehene Otumfuo OseiTutu II, hit the nail right on the head, when he observed that earlier attempts to fight the crime failed because we failed to involve the landlords in the respective mining communities in the fight against galamsey.
We believe National Security or government, for that matter, is taking note of the advice to enable it strategise and do a better job this time.