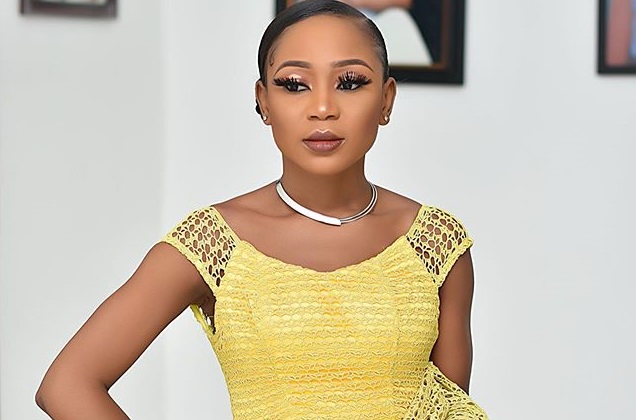 The Akuapem Poloo case should be a wakeup call for us all.
As a society, we have taken a lot of things for granted and flouted rules, regulations and laws we very much know exist but the fact that no one has decided to test such laws in court, we repeatedly  break them and get away with it.
When the said photo of a naked Sexy Poloo with her 7-year-old son appeared on social media, there were persons who argued there was nothing wrong with the published photo and that it was a moral issue that had nothing to do with law.
They argued further that the yard stick for measuring morality can be relative so critics of the said photo should pipe down and let the lady be in peace.
Eventually the case got to the law courts and it became a different ball game. The narrative changed and she herself had to plead guilty to the charges.
Many times such offenders escape unpunished because no one has really decided to take them on.
If it is about publication of offensive or pornographic material on social media, then The Thunder can mention several other names doing same and boasting about it.
If it is about abusing the dignity of the child, wow, it is happening in even our basic schools.
School hours and it is not uncommon to spot a Ghanaian child in school uniform doing all sorts of menial jobs for the school. Sometimes they have a huge refuse bin on the head, going to the dumping site. Sometimes they are seen walking long distances to fetch water for the school. Sometimes they miss class running errands for their teachers.
A child that has paid school fees has been turned into a refuse collector during school hours? Yes, it is happening right here in Accra, Ghana's capital.
Sometimes even in our homes, some parents under the guise of disciplining the child, abuse their dignity. Why beat a child till the child gets bruises and starts to bleed? Why inflict all manner of injuries on a child under the guise of discipline?
As for the several children who have become professional full-time beggars on our streets, bus terminals and under our traffic lights, the least said about them, the better.
Apart from the fact that they are children and should not be there, especially during school hours, these children literally get exposed to danger by how they meander at high risk through moving vehicles.
They seem immune to the fear of being knocked by a moving vehicle or they are extra spare lives they would take on if a casualty occurs.
In the Akuapem Poloo case, the complainant was Bright Appiah, the Executive Director of Child Rights International… He would certainly be keeping our courts very busy if he decides to focus on just taking up such cases of defending the dignity of children and seeking justice for victims.