POLITICS
Michael Oquaye Jnr. appointed CEO of Free Zones Authority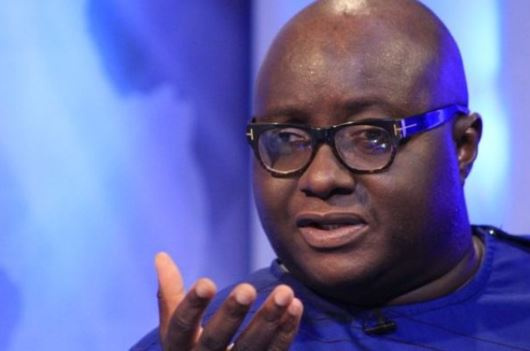 President Akufo-Addo has appointed Michael Oquaye Jnr. as the Chief Executive Officer of the Ghana Free Zones Authority, the public service institution institution designed to promote processing and manufacturing of goods through the establishment of Export Processing Zones (EPZs), as well as to encourage the development of commercial and service activities at sea and air-port areas.
Mike Oquaye Jnr. previously served as Ghana's High Commissioner to India during the first term of President Akufo-Addo. He will be replacing Michael Okyere Baafi the former CEO of the Ghana Free Zones Authority who has now been elected the New Patriotic Party (NPP) Member of Parliament for New Juaben South in the Eastern Region and doubles as the Deputy Minister for Trade and Industry.
Ghana Free Zones Authority
The Ghana Free Zones Authority (GFZA) was established on 31st August, 1995 by an Act of Parliament, the Free Zone Act 1995 (Act 504), with the mandate to promote economic development, provide for the regulation of activities in free zones and for related purposes in Ghana.
The vision of the Authority is to help transform Ghana into the 'gateway' to West Africa by creating an attractive and conducive business environment through the provision of competitive free zone incentives and operation of an efficient 'one-stop-shop' for the promotion and enhancement of domestic and foreign investment.
To this end the Authority believes that through its vision, it can facilitate a vibrant economy in Ghana, driven by a well-integrated business environment with world class capacity for competition, technological innovation, business growth, economic diversity and development.
Source: Asaaseradio