POLITICS
Kwesi B, Goosie fear hits Mahama Boys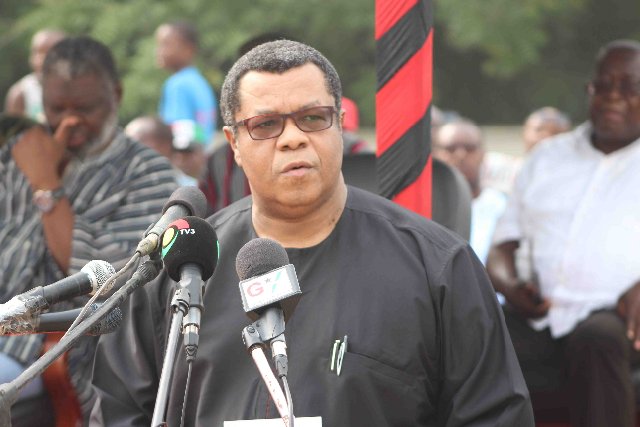 Top cadre sources in the National Democratic Congress hint that two aspirants for the NDC flag bearer slots today are the particular gripe of John Mahama interests and political aspirations of top NDC national leaders Ofosu Ampofo, National Chairman and Johnson Asiedu, General Secretary.
The first, according to the cadres front in Nungua, is Goosie Tanoh. Goosie is a lawyer, development consultant and brilliant politician.
Goosie, the NDC boys say, is about the few among the leadership with ideas about transforming just like Alhaji Mahamudu Bawumia or Finance Minister Ken Ofori-Atta.
The second, though not less in ideas, is Kwesi Botchwey, who still has a large silent force behind him, including the generation of post-2000 NDC activists, who disdained his aspirations after the NDC lost the 2020 presidential and parliamentary elections.
Kwesi Botchwey is a development consultant and known the world over as an African genius in designing development programmes. He is friend of the World Bank and still consults for top-notch development agencies.
When the NDC lost the 2016 elections, it was he the party called on to do a post-mortem of the issues.  As we do this piece, that Report still lies on the shelves at the NDC headquarters, gathering dust.
Both Kwesi Botchwey and Goosie have kept a low profile in the party, though they show up during crucial meetings to keep the turf balanced.
But the reason for the recent storm in the party, The Thunder gathered, is because non-Mahama stalwarts insist that Mahama should have a second bite at the cherry because of his improved performance, though over 500,000 is still a long haul, by all indications as far as Ghanaian politics is concerned.
#TheThunderGhNews