SPORTS
I don't need a break from football – Jurgen Klopp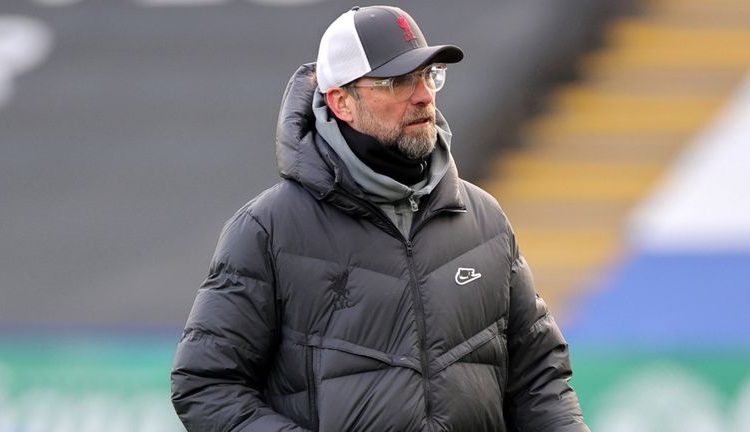 Jurgen Klopp insists he is "full of energy" and does not need a break from football amid a difficult period for the Liverpool manager on and off the pitch.
Klopp led Liverpool to their first Premier League title last season but believes the champions' hopes of retaining the trophy are over after Saturday's 3-1 defeat at Leicester.
Liverpool has lost three consecutive league matches for the first time since November 2014 and are 13 points behind leaders Manchester City, who have a game in hand.
Some reports on social media claimed Klopp could walk away from the club after the Leicester defeat, but the 53-year-old whose mother Elisabeth recently passed away aged 81, dismissed the suggestion he might resign.
"I don't need a break," he said. "Look, the last thing I want to do is to talk about private things in a press conference, but everybody knows privately we had a tough time – that was not only over three weeks, but it also was for a much longer time and we always deal with it as a family.
"I've worked in football for 30 years and as a coach for 20 years. I can split things and switch them off. I don't carry things around. If I'm private, I'm private, if I'm a football and in my workplace, then I'm here.
"Of course, we are influenced by things that happen around us but nobody has to worry about me. I might not look like this because the weather's not good, my beard gets more and more grey, yes I don't sleep a lot, but I'm full of energy. The situation's a challenge. I see it as an interesting challenge."
Klopp replaced Brendan Rodgers as Liverpool boss in 2015 and signed a contract extension until 2024 in December 2019, six months after winning the Champions League.
Liverpool's first league title in 30 years soon followed but Klopp's side now has 30 fewer points than they did at the same stage last season the biggest drop by any reigning champions in top-flight history – following a run of two wins in their previous 10 Premier League games.
Klopp added: "We will solve this challenge by playing football and fighting with all we have. That's the plan we have.
"A lot of people are obviously not happy with the results, I get that and I'm responsible for that, but we have still played some pretty good stuff. You (the media) can forget that, but we cannot because that's the start of changing [our fortunes].
"It's a massive challenge. I'm ready, the boys are ready and we'll give absolutely everything to solve this. I'm very grateful for all the support, but nobody has to worry about me."