SPORTS
Thomas Partey's transfer fee is adding to pressure on midfielder – Arteta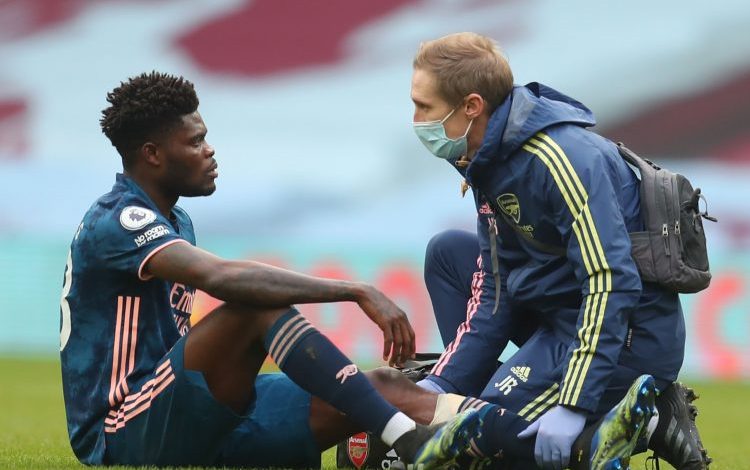 Arsenal manager, Mikel Arteta is confident midfielder Thomas Partey will provide considerable value for money despite struggling with injuries since his move to the North London club.
Partey has put up impressive performances when called upon by Arteta but persisting injuries have limited his involvement in the team.
The Deputy Black Stars captain was tipped as one who would help turn the fortunes of the club around but the 27-year old has not had the opportunity to show off his very best,
Arteta says Ghana International's high transfer fee has added a bit of pressure to the situation.
"He knows how much he cost and that adds a bit of pressure.
"When you are not able to play you want to hurry up and do everything quicker and show everybody how good you are and have a big impact on the team.
"That creates some anxiety for sure. Then the physical aspect, when you look at the outputs he needs to put in when he was playing in Spain or now, are pretty different."
Partey has once again been sidelined due to a hamstring injury he picked up against Aston Villa and Arteta says the midfielder will not be rushed back into action once he returns from injury.
"Last time we gave him more time to recover and he came back in good shape, but he was not fit enough to sustain that for 90 minutes.
"That is why we kept subbing him and trying to protect him. I think he has played 90 only once since coming back from injury.
"Now we have to protect him, make sure that he is fit and ready to come back as soon as possible – but knowing that we need the player long term as well."