POLITICS
Hand over galamsey fight to traditional authorities – CPP Chairperson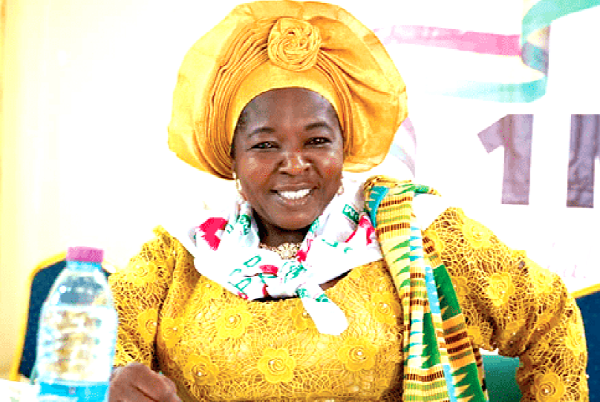 The Chairperson of the Convention People's Party (CPP), Akosua Frimpomaa Sarpong Kumankumah, has advised the government to relinquish responsibilities to the traditional authorities in the fight against illegal mining.
This, she said, would rapidly curb the lingering menace of illegal mining, popularly referred to as 'galamsey'.
Coordination
Sharing her views on the issue, Nana Sarpong Kumankumah said the challenge stemmed from the lack of effective co-ordination that existed between government officials and traditional authorities to that effect.
Backing her claims with a hypothesis, she asserted that the skirmishes between traditional rulers, who are the bona fide custodians of the surface lands, and government appointees, mandated to secure the minerals, resulted from both parties not working in tandem to halt the illegality.
She added that even though the minerals were a collective property of the state, it would be unmindful for the government to give a parcel of land belonging to the legal owner to a third party for extraction without the necessary documentation for the rights of transfer.
"That is the basic problem. Without handling that issue, nothing we do is going to work. One may demonise traditional leaders but that is not the case. If they are given the mandate, there will be some co-ordination that will exist between them and the government," she said.
She further urged the government and key stakeholders to develop measures and put in place structures to maintain effective co-ordination to permanently halt illegal mining.
"There is such a distance and a disconnect. It must be properly structured from the top. They should have the political will to do so," she added.
The CPP Chair further advised against the use of mere rhetoric and harangues in the fight against galamsey as that would have no lasting effect.
Source: Graphic online