NEWS
Illegal mining prosecution: 187 jailed in Eastern Region, 250 people on trial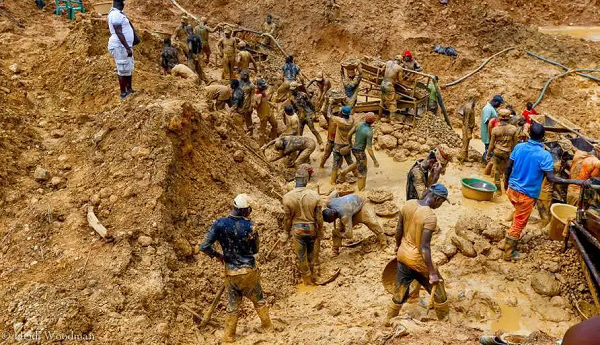 One hundred and eighty-seven people who engaged in illegal mining (galamsey) in the Eastern Region have been sentenced to various terms of imprisonment since 2017, the Attorney-General (A-G) and Minister of Justice, Godfred Yeboah Dame, has disclosed.
Besides, 250 people are currently standing trial for their alleged involvement in illegal mining in the region.
The A-G explained that out of the convictions, 39 are foreigners, made up of 29 Nigeriens, seven Nigerians and three Chinese.
A statement made available to the media by the A-G yesterday said the sentences were handed to the illegal miners in 48 cases.
It said the prosecution secured custodial sentences in 40 of the cases, while the courts imposed fines in the remaining eight.
It explained that the cases were prosecuted by the Eastern Regional branch of the A-G's Office, headed by a Chief State Attorney, Emily Addo-Okyireh, with most of the cases tried at the Koforidua Circuit Court B.
Other regions
Mr Dame indicated that his outfit was compiling a list of prosecutions, convictions and sentencing relating to illegal mining from other regions.
He mentioned the regions as Ashanti, Greater Accra and Western, adding that the public would be updated on the outcomes of the cases when they were decided.
Source: Graphic online