NEWS
Galamsey: Cost of treating water up from ¢7000 per day to ¢80,000 -Akufo-Addo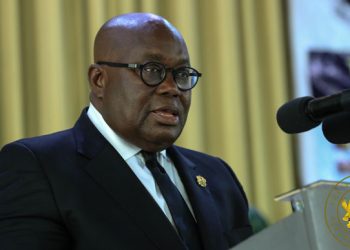 President Nana Addo Dankwa Akufo-Addo has indicated that the cost of treating water by the Ghana Water Company Limited (GWCL) has gone up from ¢7000 per day to ¢80,000 per day due to the impact of illegal small scale mining.
This makes a strong aces for the efforts to fight against galamsey to be increased trough cooperation.
Speaking in Konongo in the Ashanti Region as part of his tour of the region on Monday October 17, Mr Akufo-Addo said "I am particularly concerned about the danger to the water source, because for instance [in Konongo], because of the galamsey phenomenon the cost of production  of water by the GWCL has gone up from 7000 Cedis per day to now, 80,000 Cedis per day.  It is clear that  we all have to cooperate to  put a stop to this galamsey menace."
The President earlier said his administration's fight against galamsey, is unprecedented.
He told Asantehene Otumfuo Osei Tutu II on Sunday at the Manhyia Palace.
"No government has shown commitment to the fight against galamsey than my government," he stressed.
President Akufo-Addo said this on Day 1 of his a four-day tour of the Ashanti Region.
He is expected to visit the Boankra integrated logistics terminal, also known as the Boankra inland port, and inspect progress of work.
He will also inspect the Agenda 111 project at Kokoben.
Sounce:3news.com