POLITICS
E-Levy is our greatest opportunity to broaden tax base – Ofori-Atta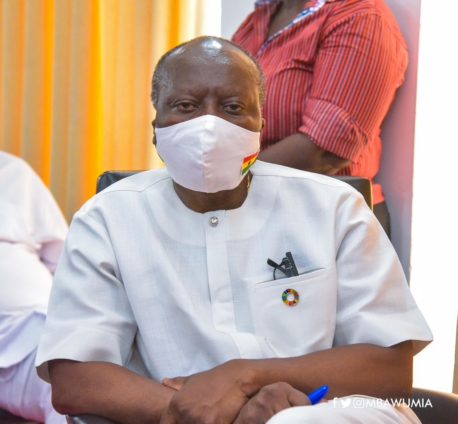 Finance Minister Ken Ofori- Atta has said consultations are still ongoing to factor in the concerns of stakeholders on the implementation of the E-Levy.
Speaking at a news conference on Monday (6 December), Ofori-Atta said despite concerns about the E-Levy, it still represents the government's greatest opportunity to broaden the tax net.
"We are determined to enhance domestic revenue mobilisation, the presence of our proposal on the E-Levy is to widen the tax net and generate the required revenue to support entrepreneurship, youth employment to build our infrastructure especially roads and reduce our debts," he said.
"Let me emphasise that the E-Levy represents our greatest opportunity to in the medium-term widen the tax base and meet the tax to GDP ratio of 20% as pertains among our peers.
"To lessen the impact of the E-Levy on consumers and subscribers, especially the vulnerable we shall work with all stakeholders to ensure that we respond to the need of the people."
Ofori-Atta said adequate measures will be instituted to avoid any attempt to the evading of the E-Levy.
"We shall also ensure administrative measures are taken to avoid attempts at evading the E-Levy, The propose E-levy is largely progressive …"
He said the provision of a threshold demonstrates that the government is mindful of the vulnerable in the payment of the E-Levy.
Source: Asaaseradio