Editorial
Curing barking dogs and empty barrels in our society
'What shall be given unto thee? Or what shall be done unto thee, thou false tongue? ... Sharp arrows [weapons] from the mighty [warrior angels], with coals of juniper [blazing fire]..." – Psalm 120 Vs 3, 4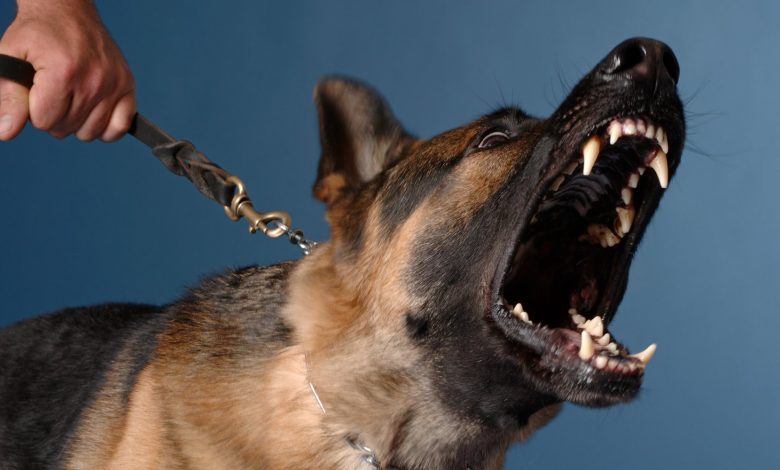 As children, we came to hear that most of the females named Tsotsoo in indigenous Ga communities and families are eccentric; talkative, and typical, pathological barking dogs.
Well, at 63, and having lived as a local, indigenous boy in my local community and typical neighborhoods, I have come to believe that as a norm. I also know that most of our Naadus and Larteleys in Ga communities and families, including Naadu Mills, have a certain physical feature [positive though]…I won't cite what that is, because of fear of being eaten up by the gender activists, led by fading Amazonian Nana Oye Lithur.
So, I had a good friend who had a mother-in-law that was both 'Naadu,' 'Larteley' and 'Tsotsoo' put together. Cousin Enoch Teye Mensah would agree with me. Beautiful, but…particularly in the case of the Tsotsoos…
Lively [this Tsotsoo I want to talk about] Tsotsoo, but when she is pissed over anything, and just anything pisses her, she has her adrenalin level shooting notches up to the point that, even everything about in-law courtesy is thrown to the dogs until her anger is appeased and she has her way. When that daemon pops up, only God may intervene. Even her own senior sisters ignore her because the verdict was that she wouldn't listen to anyone.
Looking onwards, I would
We had a Tsotsoo as the last girl and sibling. My papa also had a Tsotsoo as the last, with two males being the very last; and I ell you Papa had difficulty tolerating her.
As for the Tsotsoo in my story, even from afar, I know that when the husband decides to stamp his authority in a matter, she had a putdown that would end with a negative 'Please' that would compel the husband to fold up like a tissue paper and disappear from the scene, tail between legs.
Tsotsoo is the fourth female among indigenous Ga families; and we are told that the reason they tend to be eccentric is that, by the time they got to adulthood, all the home-keeping chores that African girls are saddled with had been taken over by the girl-child siblings who came first, leaving her enjoying maximum comfort and ease.
One day, however, when some little misunderstanding came before her involving son-in-law, she allowed Hell to break loose. That "As for me, that's how I am" thing took over, instead of diplomacy and restraint.
Unfortunately, that day, father-in-law was not around to moderate the meeting to prevent the Tsotsoo from erupting. That ended the marriage…The son-in-law felt he did not get a fair hearing and that there had been a mistrial.
Everybody can be violent and noisy
That Tsotsoo was a farmer, together with husband, in the days before Trade Fair Lands became a prized commodity over which Teshie and La youth fought Kutu Acheampong regarding demarcations and encroachments and compensations.
Unfortunately, when part of those lands had been released by subsequent governments, with La leading lights Peter Ala Ajetey, Amarkai Amarteifio, KB Asante, and Prof Ablade Glover mediating, the ordinary citizen from the community was the loser, as youth goons – not the enlightened sages – invaded the turf and made quite a fortune, cutting and pasting lands.
A few weeks ago, I read that another wave of agitation has started… Only God knows when that cycle would end and the collective interests served.
But our Tsotsoo mother, wife, and mother-in-law died years later, weeks before JA Kufour beat JEA Mills in an electoral fight that had Papa J occasionally getting the jitters and throwing strange, below-the-belt jabs at the Gentle Giant.
Church faithful
As a faithful church member who knew everything about the missionary that birthed her church and the suit and socks that missionary first wore to the first convention at Nii Lante Vanderpuye's Mantse Agbonaa in Central Accra, she had to be given a fitting funeral.  Of course, she went way past the 'mandatory' biblical 70 set for 'good people.
However, she just got paralyzed one morning, after bouts of what the family said was malaria.
For someone used to noisemaking in expressing her opinion on matters and wanting to have the last word, the strike from the 'stroke' put her in a difficult position. This was because that period saw more and more family feuds that she felt she needed to have the last word on, as usual.
She had been very strong and healthy, and none expected that she could have 'dismantled' so easily and so suddenly. Indeed, she had before the catastrophe, been very active, attending funerals, church, clan and family meetings and talking PDC, CDR, and revolution politics in which Papa J was ever a villain, in her estimation.
That was before Nana Addo Dankwa Akufo-Addo initiated a Danquah-Busia cell at my grand mum's family's neighborhood called Quartey Villas in La, together with Dr. Yves Wereko-Brobbey. I always remember the PNDC technocrat and apparatchik for two things. One was wisely postulating that the PNDC, instead of turning itself into a political party; and fold up to allow existing traditional political entities to vie constitutionally to assume power and fill that vacuum that would be created.
Then with fire in his eyes, he engineered the opening of the first privately-owned FM station, Radio Eye, compelling Papa J and his goons to use state security to play macho. We were later treated to a ridiculous scene of these socialists from academia grabbing, together with cronies, radiofrequency upon frequency.
Tributes to the unruly
There is something annoying about dealing with such Tsotsoo characters. The put-off has always been that they would insult you; so, we leave them alone. And it goes on and on and on and on, till the worst happens and we are called upon to deliver a tribute to a person whom we know in our hearts of hearts do not merit it.
It is worse when a Tsotsoo is annoyed about something in her church or with her customers on the market. It is the same with friends, who they are compelled to tolerate her – even pamper her – if that would mean being a good term with her perpetually.
However, when that assumes a political phenomenon, man, we are in trouble because our constitution doesn't have male or female Tsotsoos that we must worship.
Taming of the shrew
Initially, because of the stroke, Tsotsoo was holed up by force, caged, and quarantined in his husband's bed, before COVID 19 gave most Ghanaians that piece of vocabulary. It had appeared to her, however, that the family was taking away her right to be part of the daily discourses, by keeping her indoors.
To make her feel at home, she was bought a wheelchair, and allocated a strategic corner on the compound. She enjoyed the noise from outside, except that she couldn't communicate.
Unfortunately, flies took advantage of her situation to invade her mouth anytime she lost control and the nerves fail her in controlling the muscles around the mouth.
Rugged journey 
When her condition worsened, on account of the invasion of the notorious flies, she had to be admitted by force again at the Ridge Hospital to reduce the invasion of the unwanted visitors. But that was also to enable her to have a company with others in the same condition within the hospital wards to share comfort.
From the marital bed through the wheelchair to the hospital bed, she eventually landed in the mortuary and the wooden pyjama, settling in a muddy grave on a rainy day.
Funeral
Within the community, at church and the market where she sent her to produce from the farm gate behind the Trade Fair, she was well-known. As a regular church member, vigorous in sending pepper, onions, tomato, smoked fish, etc to the mission house, in paying tithes, and in giving testimonies about how God is blessing her and her children, everybody expected a nice funeral and tribute.
Unfortunately, that was when another pastor from another circuit who didn't know Tsotsoo was brought in to preside at the event.
His message was about the tongue and barking dogs. Quoting from Psalm 120: 3, 4, he referred to the 1983 and subsequent bushfires and its consequences, illustrating why we must tame our false tongue to avoid family feuds, control gossiping, blackmail, leg-pulling, and koominini in stabilizing our social fabric.
Shelved tributes
So sarcastic was the message that the tributes had to be shelved, particularly when the rains began in torrents. Something must give in the circumstances and that something was the tributes so that the rains did not cause more damage, after the damaging sermon based on the false tongue and what should de has done to it to cure it as prescribed by the Bible.
With most of the mourners and congregants already drenched, the funeral could not go the full hog. The message, though, seeped to the ground, dawning on the congregation, families, mourners, neighborhood, loved ones, etc that there is always a 'something' that can tame the tongue of a Tsotsoo when the community over-tolerate Tsotsoos.
Verdict on the 'false tongue'
"What shall be done to thee, thou false tongue?" became a sermon that congregants remember the pastor for, but also one that reminded everybody who attended the funeral that our opinions may only be opinions and not a convention, practice, norm, or the law based on which an Allotey-Jacobs should be sentenced to death for some 'Satanic Verses.'
By all means, let's have the conversation, and every bit of it, going – without bitterness and rancor; without poison and gore. That's because we don't need the wheelchair, housefly, wooden pyjama, or muddy grave to tame our cancerous tongues.
By: PAPAVI YAOVI
#TheThunderGhNews