POLITICS
RAWLINGS'S 'GHOST' FIGHTS MAHAMA
*Cadres to push for Mahama exit *Kwesi B or Goosie Tannoh for 2024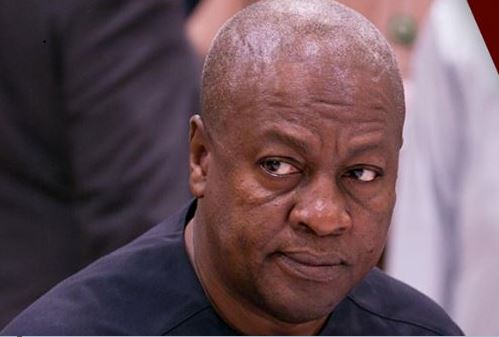 Discreet information reaching The Thunder Gh News indicates the next National Democratic Congress national delegates congress will produce fireworks never seen before in the history of the NDC.
Top cadre sources told The Thunder Gh News that the beginning of the battle into 2024 was the last week's demonstration and revolt over pink sheets up to the Kawo Kudi Junction and other principal corners of Accra.
The signal comes in the wake of attacks on seeming anti-Mahama elements in the Legislature, including Haruna and Speaker of Parliament over Nana Addo Dankwa Akufo-Addo second term appointments.
It also comes in the wake of moves on the part of John Mahama and the NDC national executive to initiate a 'Thank You' tour of branches and constituencies across the country to sell themselves for 2024.
But The Thunder sources within the NDC say the next fight with the Mahama and the current national leadership faction of the NDC is expected to ignite when the next photo album of the NDC would be compiled.
"Without any controversy, the album is purely John Mahama engineered. That was why he won the last congress without any difficulty. In the light of the ongoing political concert, there is every indication that Mahama's clutch on the NDC is loosening as cadres, most of them retired public service workers and security personnel, market women and Decmber 31st activists fight for inclusion and political space.
According to our unassailable sources, even the acquiescing Ahwois and Fante Caucus kingpins are quietly withdrawing support for the Professor Evans Atta Mills running mate that has become "a political Colossus within the NDC to the point of being a Hitler."
Unfortunately, while the war of attrition will be fierce, the verdict is that John Mahama might win another slot, though that may lead to a return to a Rawlings philosophy NDC, ready to bounce back in the mid-2020s.
The EIU has predicted that the NDC may bounce back in 2024, unless the ruling NPP proved something exceptional into 2024.
But the NPP says it is committed to sustain the support of Ghanaians in 2024 through viable economic policies.
"We are very much aware of this tendency [as observed in the EIU report], but we believe that this whole thing where every 8 years even when the country is making progress, power changes hands, it is something that can actually set us back."
By: PAPAVI YAOVI
#TheThunderGhNews