Showbiz
Creative Arts players react to the selection of Dr Awal as Tourism Minister-designate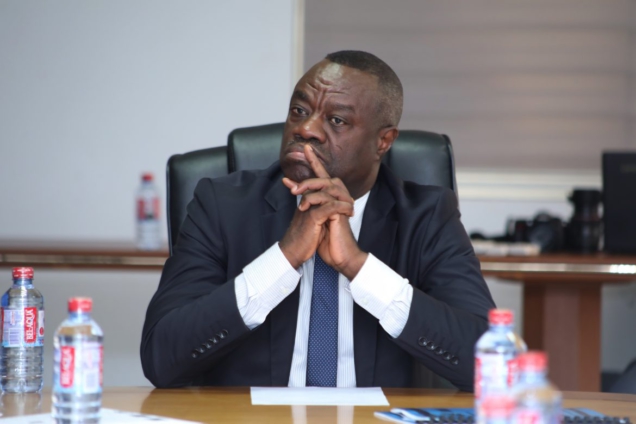 Some persons in the Creative Arts industry have welcomed the appointment of Dr. Mohammed Awal as Minister-designate for Tourism, Arts and Culture.
Speaking on Showbiz A-Z, CEO of Heritage Development Limited, Akunu Dake, said he is looking forward to seeing Dr. Awal apply his expertise in the business world to help grow the sector.
He explained that there are numerous agencies under the Ministry that have lots of weaknesses and need all the attention they can get.
"I think the decision has been made by the President and it is my hope that the incoming minister will create an opportunity for the departments to work."
"I hope that he (Dr Awal) will be able to make sure that we develop the system because there is a lot of weakness in there," he told George Quaye, host of the show.
Although some people were pushing for an industry person to be made Minister, Mr. Dake stated that persons with expertise from the sector may not have the culture of governance and management.
Talent Manager Kwame Agyemang Berko, popularly known as Kwame Rasta, however, does not think Dr. Awal is "the Christ that the creative arts people should be looking out for."
He said that he would not heighten his expectations for Dr. Awal especially since he does not have much connection with the industry.
Unlike Kwame Rasta, pundit Ken Addy says it is too soon to place expectations and judgments on Dr. Awal especially since he has not started his work.
He, however, believes Dr. Awal's experience under the scrapped Business Development Ministry that helped to fund and grow startups will help the Tourism and Arts sector.
"The focus of the Ministry is to drive tourism for starters. You look at what happened in the first term and you realize putting someone like that there means we are going to be focusing on marketing the country to outsiders."
He stated that if approved by Parliament Dr. Awal should be given the chance to oversee the Ministry before judgements are passed.
Uncle Ken, as he is affectionately called, explained that the Minister-designate could end up surprising creatives in his term adding "we can never tell what he is going to bring until we access him over a period of time."