POLITICS
COVID-19: Vaccination continues Wednesday – Akufo-Addo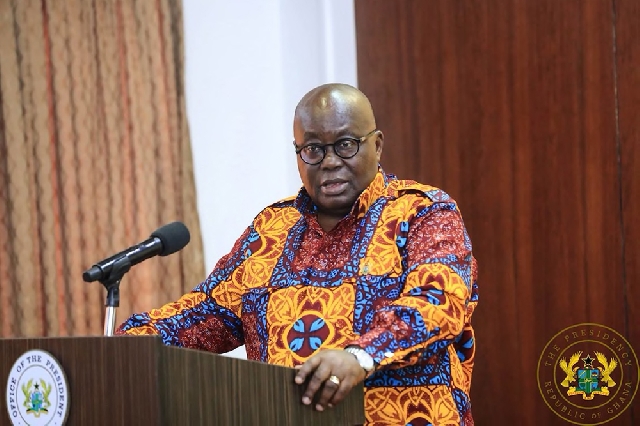 Three hundred and sixty-thousand people who received their first COVID-19 jabs between March 1 and 9, 2021 will be eligible for shots during the deployment of the second dose of vaccines from May 19 to May 26.
The nine-day exercise is the third phase of the national vaccination programme against COVID-19. Those who will receive the jabs are in the 43 districts in the Greater Accra, Ashanti and Central regions, that were covered in the first phase of the exercise.
President Nana Addo Dankwa Akufo-Addo, who made this known yesterday in his 25th address to the nation on the country's enhanced response to the COVID-19 pandemic, said the vaccines for the exercise – comprised 350,000 doses of AstraZeneca vaccines recently received under the COVAX initiative and existing stock.
The President explained that the upcoming vaccination, which came approximately 12 weeks after the first jab, was within the time frame prescribed by science. He said more details of the deployment would be communicated by the Ghana Health Service (GHS) this week.
The President added that efforts were being made to ensure that those who received their first jab after March 9 would, in due course, also receive their second jab.
"Let us take the vaccine when it gets to our turn," he added.
First & second phases
The President further explained that two phases of vaccination were rolled out with the first batch of AstraZeneca vaccines from the COVAX facility.
"The first phase involved vaccinating a segment of the population in 43 districts, who included health workers, persons with co-morbidities, persons above the age of 60, physically challenged persons, journalists, frontline security personnel, and a cross-section of persons in the three arms of government.
"The second phase involved vaccination of other health workers across the country. Nearly a million people have now received the first dose of the vaccine, " he said.
President Akufo-Addo said international vaccine politics and the unpredictability of the supply chain, as well as the third wave of infections in some countries in Europe and Asia, prevented the country from securing enough vaccines to scale up the exercise.
Nevertheless, he said, the government was still focused on achieving its target to vaccinate some 20 million Ghanaians of the adult population, by the end of the year.
"We are expecting an additional 300,000 doses of Sputnik V vaccines, which have already been approved by the Food and Drugs Authority, to arrive in the country.
"As and when we make further progress in the acquisition of vaccines, the Ministries of Health and Information will make it known to you. We are making all efforts to achieve our overall vaccination target," the President said.