AFRICA
COVID-19: Schools in Kenya reopen after 10-month closure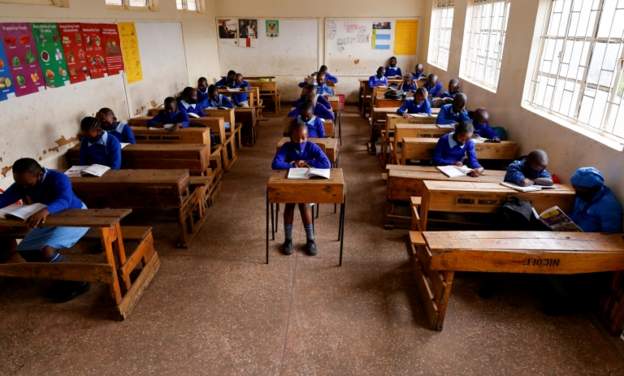 Millions of children are returning to primary and secondary schools in Kenya amid guidelines meant to prevent the spread of coronavirus.
Final year students had resumed in-person learning in October but took a short break over the festive season.
The ministry of education has urged teachers to utilize every available space, including learning under trees, to ensure social distancing.
Parents have been asked to buy face masks for their children and the government promised to distribute some to needy students.
Teachers aged over 58 years and those with pre-existing conditions have been asked to work remotely or teach in open spaces.
President Uhuru Kenyatta on Sunday extended a night curfew for three more months.
The country has recorded 96,802 cases of the virus including 1,685 deaths, according to the health ministry.