AFRICA
COVID-19: South Africa hopes to get virus vaccines next month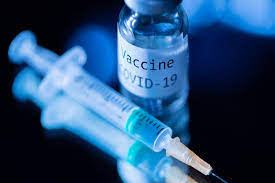 South Africa hopes to obtain doses of Covid-19 vaccines as early as next month, but this will depend on the success of ongoing negotiations with pharmaceutical companies, according to the health minister.
The government is targeting to vaccinate a minimum of 67% of the population – approximately 40.3 million citizens – by the end of the year to achieve herd immunity.
Health Minister Zweli Mkhize told a news conference on Sunday that rolling out the vaccines had to be "handled with urgency".
He added that the government was negotiating with all vaccine manufacturers as well as companies willing to make vaccines available sooner.
South Africa became the first country on the continent to register more than one million Covid-19 cases.
A new, faster-spreading, coronavirus variant had been detected that is believed to be driving the surge in infections.
The country has now confirmed 1,100,748 Covid-19 infections, 29,577 deaths, and 903,679 recoveries since the outbreak began in March.