NEWS
Over 8,000 teachers fail licensure exams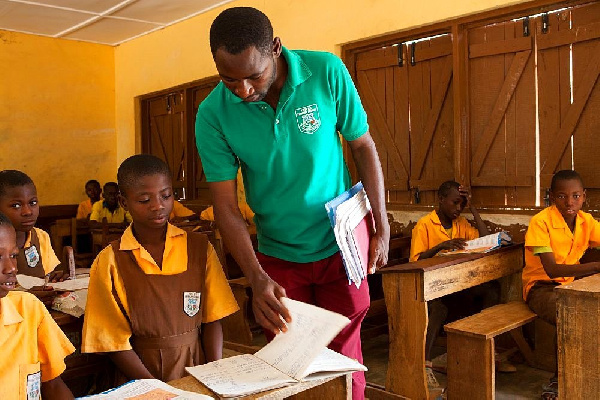 Out of the 27,455 candidates who sat for the 2020 teacher licensure examination, 8,442 failed to meet the pass mark.
The number represents 30.7% of the total candidates who sat for the exams in October 2020.
A statement from the National Teaching Council (NTC) said 19,013 teachers, representing 69.3% passed the exams.
The Council said the results will be released on Tuesday, January 5, 2021, excluding those of some candidates which have been withheld pending investigations.
"The National Teaching Council (NTC) is set to release the results of October 2020 Ghana Teacher Licensure Examination (GTLE) on Tuesday, January 5, 2021," the statement said.
Total number of candidates: 27,455
Total pass: 19,013 (69.3%)
Total fail: 8,442 (30.7%)
On the processes for candidates checking their results, the Council said, the results will be published on its website and candidates can access them via their unique examination pins.
"All candidates can check their results from the NTC online portal at exam.nte.gov.gh by using either their pins given during registration or their examination index numbers using their phone numbers. Candidates are advised to print their provisional certificates after checking results."
Teacher licensure controversy
The teacher licensure examination was introduced in 2018 to give teachers the requisite certification to practice in Ghana but became a subject for controversy in the country.
The government had insisted that there is nothing wrong with the process, but the opposition National Democratic Congress says the mode of delivery of the exams is not the best.
The Deputy Education Minister in charge of Basic and Secondary Education, Dr. Yaw Adutwum, had indicated that the Teacher Licensure Examination is important to improving teaching in the education sector.
"Exams for teachers, licensing for teachers, and other jurisdictions are done for two reasons, same as here. The first one is to see to the quality of the teachers who are coming out and going to be teaching and within that context, since we have so many universities actually training teachers and colleges of education, private colleges of education, there has to be a common denominator, a one metric or exam that makes you know that they are all doing what is expected of them," the Minister said during a tour of one examination centres in October 2020.
"So, the second benefit is that NTC gets data that makes them know that all the universities are training the teachers according to the curriculum that has been approved. So, I'm happy that the teachers are taking the exam, and we will be able to see what happens," he added.