AFRICA
COVID-19: President Cyril Ramaphosa vows to tame pandemic in South Africa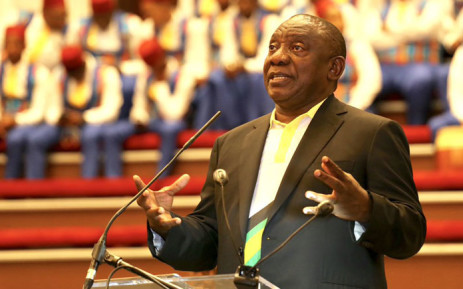 South African President Cyril Ramaphosa has spoken of his determination to overcome the coronavirus pandemic and to tackle the country's economic challenges.
In Thursday evening's state of the nation address, President Ramaphosa lamented that more than 47,000 people had died from the virus and that nearly two million jobs had been lost in less than a year.
The rollout of South Africa's vaccination campaign was delayed this week after doubts emerged over the use of the AstraZeneca vaccine against a variant that has spread fast in the country.
But the World Health Organization's vaccine experts have said even countries who have the coronavirus mutation first discovered in South Africa should use the AstraZeneca vaccine. The Africa Centres for Disease Control and Prevention (Africa CDC) also recommends using this vaccine.
President Ramaphosa said the government was faced with the task of bringing stability in trying times.
He said the first priority was defeating coronavirus, through a nationwide vaccination campaign – expected to start in the next few weeks.
Correspondents say the governing African National Congress (ANC) risks losing a great deal of support if President Ramaphosa does not fulfill his promises to boost economic growth, create jobs and fight the rampant corruption.
Source: BBC