POLITICS
Corruption allegations against Chief Justice useless – Kwaku Baako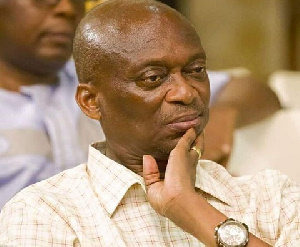 Abdul Malik Kweku Baako Jnr, editor-in-chief at large of the New Crusading Guide newspaper, has said the US$5 million bribery allegation against Chief Justice Anin-Yeboah is "useless and malicious."
Kwaku Baako said, "This whole allegation, borne out of allegations are just useless and malicious…I salute the Chief Justice for in spite of the uselessness of this allegation, deciding that some investigation must be conducted. We have a constitution and other status that guides our conduct.
"If somebody in office does something [bad] there is a procedure to adopt. From what is going on right now, it is obvious that nobody is calling for the removal of the Chief Justice. So we are unable to trigger article 146. It appears it doesn't come in the frame at this stage…"
He added, "I'm told some people have gone to CHRAG, I can predict: the enquiry too will show how useless and malicious this allegation is."
The National Democratic Congress (NDC) Tuesday 13 July 2021 asked Chief Justice Kwasi Anin-Yeboah to step aside to allow for a fair probe of a US$5 million bribery allegation against him.
Anin-Yeboah has petitioned the director general of the Criminal Investigation Department (CID) of the Ghana Police Service to investigate bribery allegations levelled against him by a private legal practitioner, Kwasi Afrifa.
Addressing the media in Accra, the general secretary of NDC, Johnson Asiedu Nketiah, said the Chief Justice must step aside temporarily so the outcome of the case is not compromised.
"Good governance dictates that the Chief Justice steps aside during the pendency of the investigation by the Judicial Service relative to the issue of alleged misconduct on his part as a Supreme Court judge.
"If they decide to go according to that route then it means that the person who is the disciplinarian cannot be disciplining himself.
"So, if you want to go according to the Judicial Service's act, then the person who is the subject of the allegation must step aside so that other officers will take over," Nketiah said.
However, Baako disagreed with this call by the NDC, saying, "But the issue of step aside or recuse I'm against it. If you establish a prima facie case fine but that is where you come within the context of the [article] 146 … some allegations have been thrown out straight away, we say a whole Chief Justice should step aside…"
Source: Asaaseradio