POLITICS
Committee on Ofori-Atta's censure to begin sittings today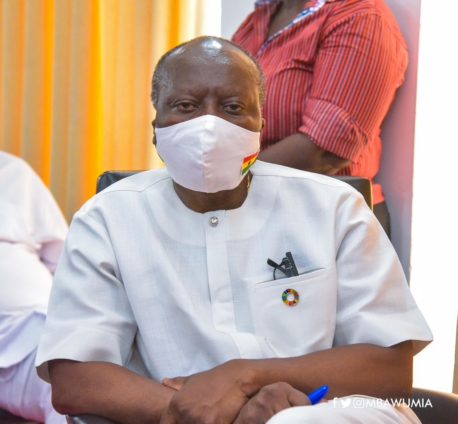 The eight-member adhoc Committee set up by the Speaker of Parliament to probe allegations levelled against the Finance Minister, Ken Ofori-Atta will commence its work today, November 15, 2022.
The Minority in its motion for the vote of censure cited the overall mismanagement of the economy and ethical concerns, among others.
The Speaker, after hearing the Minority, set up the committee to investigate the allegations and present a report within seven days.
The committee will have to present its report to the House in Seven (7) days, according to the Speaker of Parliament.
The Speaker stated that setting up the committee will provide a fair opportunity for the Finance Minister to respond to allegations raised against him.
The Minority Leader in his presentation to the House stated that the record inflation rate, the depreciation of the cedi, the excessive borrowing and the reckless spending and the failure to control fuel prices are clear indications that the Finance Minister is not fit to continue in his role.
The committee is being chaired by the Bolgatanga East MP, Dominic Ayine and the Adansi-Asokwa MP, K.T. Hammond.
The other members of the committee are Samuel Okudzeto Ablakwa, Zanetor Agyeman-Rawlings and Bernard Ahiafor from the Minority side, while Patrick Yaw Boamah, Kwame Anyimadu-Antwi and Andrew Agyapa Mercer constitute the group from the Majority side on the committee.
Source: citinewsroom