NEWS
Aisha Huang used forged marriage certificate to obtain residence permit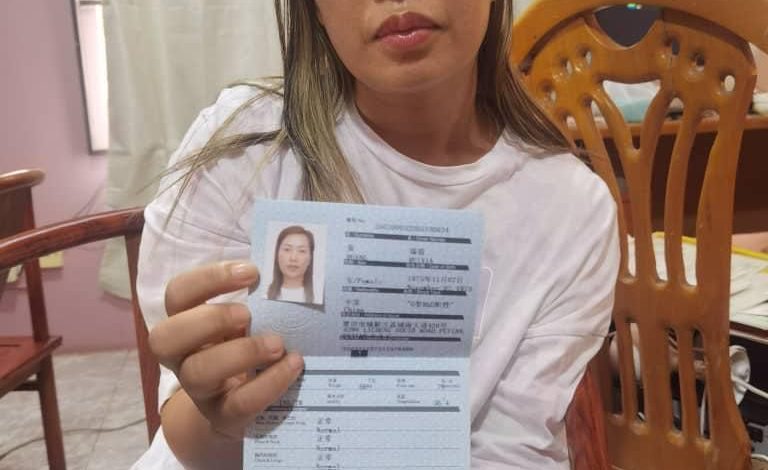 A Superinten­dent of the Ghana Immi­gration Ser­vice (GIS) has testified that En Huang, who is facing trial at an Accra High Court used a forged marriage certificate to obtain an indefinite residence permit.
Superintendent David Essien also added that a forged passport was used by Aisha in acquiring the permit.
Superintendent Essien is the second witness in the trial of En Huang, also known as Aisha Huang, a Chinese businesswoman charged with engaging in mining without licence.
She is also facing charges of facilitating the participation of persons engaged in mining operation and illegal employment of foreign nationals and entering Ghana while prohibited.
She has pleaded not guilty to all the charges.
He told the court that when the GIS became aware of the situation, the Comptroller General of the GIS revoked her indefinite residence permit on grounds of fraudulent misrepresenta­tion in accordance with Section 22(2)(a) of Immigration Act 2000(Act 573).
That, he added, subsequently led to the repatriation of the accused on De­cember 19, 2018.
He disclosed these under cross-examina­tion by defence counsel, Nkrabeah Effah-Dartey who quizzed him on whether his first encounter with the accused was in reference to investigating her immigration status.
He explained that in addition to ascertaining the immigration status of accused, he was also tasked with assessing the situation on the ground.
The witness said when they ex­amined the accused passport they found that the indefinite resident permit was granted to her based on her supposed marriage to a Ghanaian, Anthony Fabian.
Superintendent Essien guided by Director of Public Prosecution (DPP), Yvonne Attakora Obuabi­sa began his testimony by telling the court that his first encounter with accused was on August 24, 2015.
"This was when publications on Ghanaweb and MyJoyOnline with the headline: Tension mounts in Amansie Central over Chinese galamsey activities."
"In the said publication several allegations were levelled against accused for her involvement in illegal mining at Bepontenten.
"Details of the publication alleged that her galamsey activi­ties had led to the drowning of six people," he said.
He added that Aisha was invited and her statement taken and an examination of her passport revealed that she had an indefinite resident permit.
He told the court that his sec­ond encounter with the accused was on May 5, 2017, when three employees of the accused were arrested at Bepontenten.
"Before the arrival of the ar­resting officers and her employees, the accused came to our office to inquire whether her employees had been brought to our office. When she realised they had not been brought there she left.
"From about 2:30 when the arresting officers came I attempt­ed to reach the accused on phone but she failed to pick up. When she finally did she told me we can take them to Accra and she does not care.
"We informed her that her employees had told us that their passports were with her and that she should produce them," he added.
Superintendent Essien said he subsequently led a team to the ac­cused residence in Kumasi where they went through great lengths convincing her to accompany them to the GIS office.
"The accused eventually came to the office, where she gave us her passport and the passports of two Chinese accomplices.
He added that the statements of the accused and her employees were taken and they were trans­ported the next day May 7, 2017 to the GIS head office in Accra.
Source: ghanaiantimes