Showbiz
Apam Drowning: Mass Burial To Be Held For 13 Teenagers Today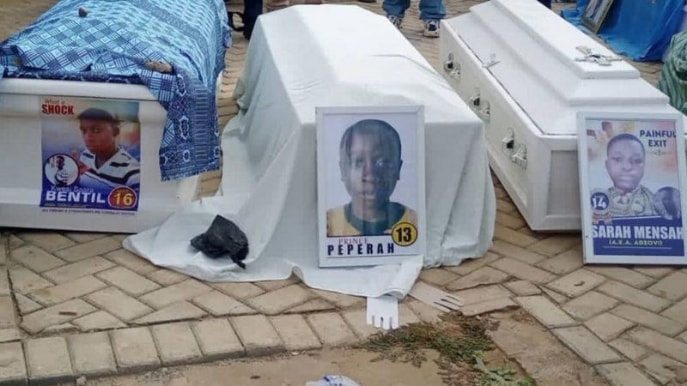 A mass burial will be held today for the thirteen teenagers who drowned at the Apam beach in the Central Region of Ghana last week.
On Sunday, March 7, 2021, some 20 teenagers aged 12 to 17 went swimming in the Apam sea but 13 lost their lives leaving the country in shock.
The police later that week confirmed the news and announced that 12 bodies were retrieved from the sea with the aid of local fishermen and divers.
They announced that investigations are still ongoing to determine the cause of death.
Meanwhile, many family members of the deceased went to the Apam St Luke's Catholic Hospital mortuary today to pay their final respect to the dead before the mass burial.
The ceremony is expected to be held under strict COVID-19 protocols and is strictly by invitation.
In the same news, it has been reported that some government delegation under the command of the President of Ghana is expected to be present at the burial service.
The President, Nana Akufo-Adoo, is also said to have donated an amount of GHc 36,000 to the families of the teenagers.