POLITICS
Akufo-Addo to hold virtual ECOWAS summit today over Guinea coup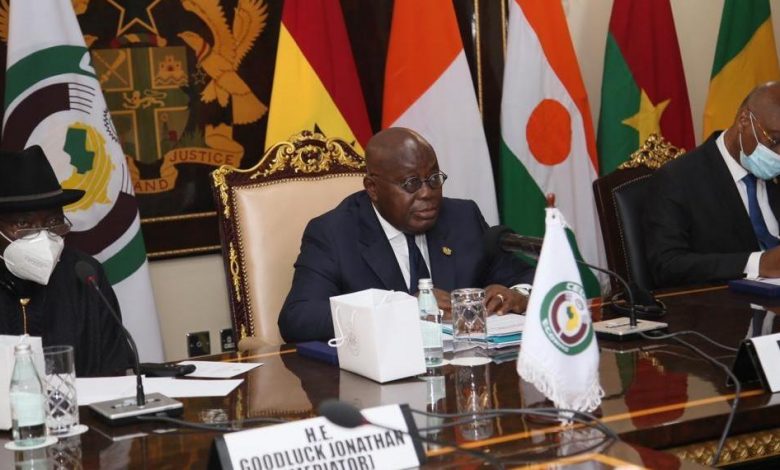 The Chairperson of the Economic Community of West African States (ECOWAS), President Nana Addo Dankwa Akufo-Addo will chair a virtual emergency meeting with the regional bloc today (Wednesday, September 8, 2021,) to discuss the happenings in Guinea.
According to the Director of Communication at the Presidency. Mr. Eugene Arhin, President Akufo-Addo will lead his colleague Heads of State to address the coup that has led to the moval of Alpha Conde as the president of Guinea.
He said this at a press briefing on Tuesday, September 7, 2021, in Accra.
"The president will chair an emergency virtual summit of heads of state and governments of the Economic Community of West African States (ECOWAS) basically to reaffirm the long term held belief that the ballots and not the bullets should be the only legitimate means of effecting change in the political leadership of any country within the ECOWAS community."
He said the meeting will try to find a lasting solution to the Guinea crisis. The ECOWAS has earlier demanded that the members of the Guinean defence and security forces who embarked on the coup in that country return it to constitutional rule.
The regional bloc also called for the immediate and unconditional release of President Alpha Condé and all other persons in detention following the coup d'etat.
President Akufo-Addo, who made the demand in a statement reaffirmed ECOWAS' objection to any unconstitutional political change.
"ECOWAS demands respect for the physical safety of the President of the Republic, Professor Alpha Condé". We ask the Guinean defence and security forces to remain in a constitutional posture and express our solidarity with the Guinean people and their government," it added.