POLITICS
Akufo-Addo reverses decision on budget cap for House, Judiciary after brouhaha from Speaker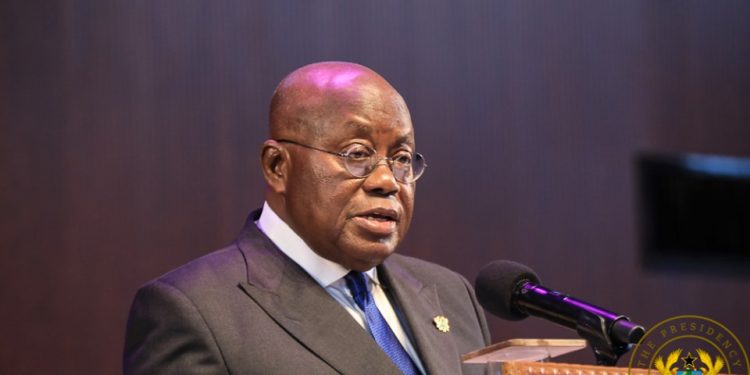 President Akufo-Addo has reversed his earlier decision to cap the budgetary allocation for Parliament and the Judiciary after Speaker Alban Bagbin opposed the Executive decision.
Speaking in Parliament, Mr. Bagbin, who described the move as "worthy of commendation", revealed that the government had approved the budget estimated of approximately GH¢523 million, a reduction from the initial proposed amount of GH¢583 million.
He indicated that the Executive had maintained the budget estimates for the compensation, administrative and operational expenses of the House, even though, the allocation for Capital expenditure was slightly adjusted.
"For the estimates of expenditure for Parliament and the Parliamentary Services, this is what we submitted; Compensation was ¢201,112,086; Goods and Services ¢205,027,688; Administrative and Operational Expenses at ¢406,139,774; Capital Expenditure (Capex) is ¢177,346,911. So the grand total is ¢583,486,685″.
Further to that, the Speaker stated that for the government's recommendation "what is proposed for CAPEX is GH¢117,500,000, and so instead of the GH¢583,486,685 submitted by Parliament and Parliamentary Service, what has been recommended by His Excellency the President is GH¢523,639,774."
In the letter written to Parliament, the Speaker revealed that the President recommended that Parliament stay within the budget proposed by the Executive, as government cannot accommodate the full request by Parliament due to statutory and debt service obligations.
The Budget Statement was approved on March 19 by Parliament after a majority vote in favor of its approval.
Speaker Alban Bagbin also told the House that in respect of the Judiciary, the arm of government proposed a total budget estimate budget of ¢470,415,847.78.
"Government has recommended that the Judiciary should operate for the year 2021 within the ceiling of ¢437,397,064. I want to urge the Judiciary Committee to be guided by the recommendations of the President."
The President also, in his letter to Parliament, asked the Legislature to ensure that its expenditure did not exceed the allocated amount.
"Accordingly, Parliament is respectfully requested to keep the estimates of Parliament and the Parliamentary Service within the expenditure ceiling as proposed by government above to enable contain expenditures within the overall fiscal space for 2021," the letter stated.
#TheThunderGhNews