Editorial
THE BUDGET REALLY IS ABOUT COMMITMENT AND SPACE TO COMPETE GLOBALLY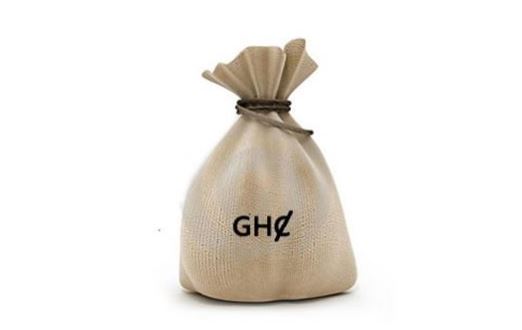 Everybody knows that the negative effects of the COVID-19 pandemic have forced upon global communities the need to compete with the rest of the world. In our opinion, this is what the 2020 National Budget is about.
Unfortunately, the propaganda out there is about 'taxing a nation of poor people,' the Agyapa Deal and the 'huge' national debt.
Basics  
Little attention has been paid to the strength of the cedi, the resilience of our national economy, projected growth that still puts Ghana notches ahead of several dozens of global economies and neighbours in our own sub-region and the investor confidence that Ghana attracts.
Little attention has been paid to the very necessary expenditures related to that 'debt' and how, in only a few years from now, that 'debt', because of its productive nature, could turn into national gains.
Additionally, we – or rather, the opposition National Democratic Congress – seem to ignore the fact that an ambitious budget such as the one unfolding is what is imperative in taking Ghana perpetually out of the clutches of the negative effects of the pandemic whose paralysing effects still gnaws at modest gains most developed economies including those which are ahead of Ghana.
Strengthening Ghanaian businesses
After two hours of vetting, the Finance Minister made that point succinctly clear, cautioning that it is not about any Ghanaian entrepreneur or business and businessman but the capacity and expertise available among our opinion ready to be tapped to expand the economy and improve lives and livelihoods among all segments of our national population.
That point had earlier been made by the Minister for Trade and Industry, who was defending the 2020 annual budget. And he had cited huge opportunities that the Africa Continental Free Trade Area AfCFTA affords serious Ghanaian businesspeople of every area of economic activity who are ready to tap into the initiative.
Trade and partnerships among a population of hundreds of millions in the sub-region and beyond obviously must be encouraged, supported and even funded by serious nations like Ghana, if we want the best for our national economy, its business people and entrepreneurs as well as citizens and informal economy actors.
Moving forward
That this government under the watch of His Excellency Nana Addo Dankwa Akufo-Addo and his able team including the Finance Minister have literally juggled this economy to a level of robustness unparalleled in our history is a fact that even leading members of the opposition NDC admit.
Granted that Ghana has credibility as a viable and vibrant economy, all we need to do as the Finance Minister insists is re-look at all the areas that have attracted cynicism, including the Agyapa Deal, and which is why we believe the President meant well when he said he would bring back the Agyapa Deal to Parliament to enable the House probe further and move on in the interests of Ghana.
United in purpose
Again, granted that we as a nation are committed to moving forward in attaining our developmental goals, and granted that we admit that a certain sense of courage and commitment is necessary in all interests groups, led by Parliament, in collaborating to ensure that only the best policies and programmes are rolled out for the benefit of the good people of Ghana.
That is the only way we can hold our heads high up and say, together, that we are getting there, regardless of which government, at any time in our history, is in power.
#TheThunderGhNews