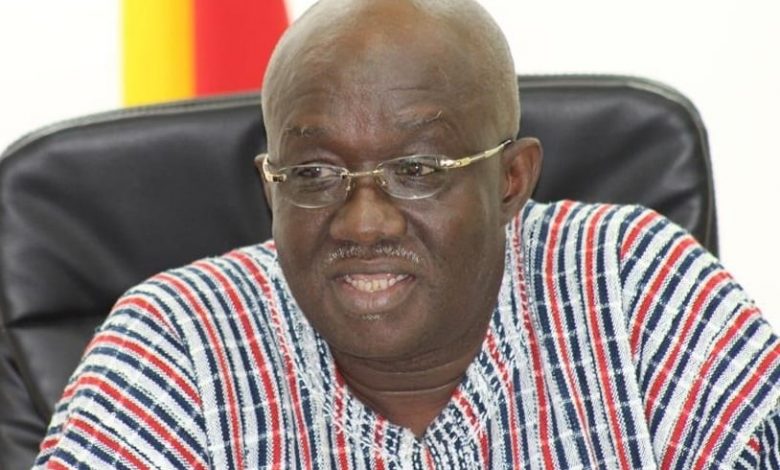 President Nana Addo Dankwa Akufo-Addo has described the late aviation minister Joseph Kofi Adda as a man who was diligent and forthright.
Adda died at 65 on Thursday (14 October) at a hospital in Accra after a short illness.
"I am shocked and very saddened by the news of the sudden death of my friend, the former minister for aviation and former Member of Parliament for Navrongo Central, Honourable Kofi Adda," the president said in a Facebook post on Thursday.
"I extend my deepest condolences to his wife and family for their loss, and pray for God's strength for them in these difficult times.
"Kofi Adda will be missed, and will be remembered for his diligence and forthrightness. May his soul rest in perfect peace. Amen."
Profile
Joseph Kofi Adda became the MP for the Navrongo Central in the Upper East Region in a 2003 by-election, held after the passing of the incumbent, John Setuni Achuliwor.
He retained his seat in the parliamentary election of 2004. He was also minister of energy in the New Patriotic Party government under President John Agyekum Kufuor.
He retained his seat when the NPP lost the 2008 general election. In 2012, however, lost the seat to the NDC's Mark Woyongo, who later served as defence minister. Kofi Adda was a financial economist and management consultant.
He had his secondary education at St John's School in Sekondi (Western Region) and obtained a Bachelor of Science degree in politics and economics from the Indiana Wesleyan University in Marion, Indiana, United States.
He took a Master's degree in international affairs, specialising in finance and banking, at Columbia University, New York. He went on to earn a graduate certificate in African studies from the same university.
He also held a certificate in French and civilisation from the Sorbonne in Paris, France. He began his working life as an executive officer at the Ministry of Trade and Industry, Ghana in 1979.
Between 1983 and 1984, he worked as a research analyst intern at the Third World Trade Institute in New York City. Over the next two years, he was an account executive and management trainee at Equitable Financial Service, Inc in New Jersey.
He also worked at Essex County College in Newark, New Jersey (1986-88), Thomson McKinnon Securities Inc in New York (1989-91) and with Deloitte & Touche Consulting (West Africa), based in Accra (1991-94).
Between 1996 and 2000, he worked in various capacities with the Ministry of Finance, Ghana.
He was appointed the manpower development and employment minister by President Kufuor in 2005. On 28 April 2006, a cabinet reshuffle made him the energy minister.