LOCAL NEWS
ADMIT RASTA STUDENTS …Court Orders Achimota School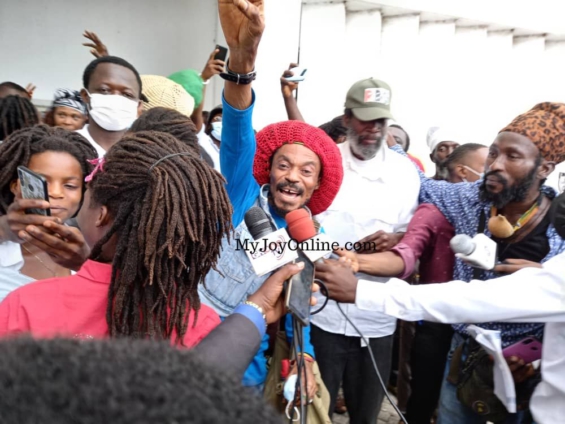 A Human Rights High Court in Accra has ordered Achimota School to admit two fully qualified students that were denied enrollment to start classes simply because they had dreadlocks as a part of the Rastafarian culture they belong.
Achimota School insisted its internal regulations mandate students to have low haircuts and until the two Rastafarians shaved off their sacred dreadlocks, they would not start classes.
One of the affected students, a genius in the making, by name Tyrone Iras Marhguy took the case to court and when judgment was given on Monday, May 31, the court ordered the school to admit both students with their dreadlocks intact.
The court said an internal regulation or rule by the school cannot be used to deny the two students of their fundamental human rights guaranteed under the constitution.
Tyrone Iras Marhguy and Oheneba Kwaku Nkrabea after excelling in their final Junior High School examination were placed by the Computerized School Selection & Placement System in Achimota School for their Senior High education in March this year, some three months ago.
Achimota School, after issuing admission letters to the two students denied them enrollment into the class rooms and said until they shaved their locks, they cannot start classes.
Parents of the two students insisted the dreadlocks were not a mere fashion statement but was because of their Rastafarian religion but the school would not change its position until the ruling of the court on May 31.
After the ruling, Tyrone told   journalists the court ruling was part of a great story that was still developing.
He said the ruling has paved way for him to be educated and to fulfill his dream of becoming an engineer.
On the question of a possible stigmatization, Tyrone said he was prepared to handle such issues if they ever come up.
Raswad Nkrabea, the father of the other student, Oheneba Kwaku Nkrabea stated that he was excited about the ruling.
"I am going to sit with my family and make a decision as to whether or not we will send the children to the School. The judgment is clear," the father added.