POLITICS
2022 budget: Minority boycotts Parliament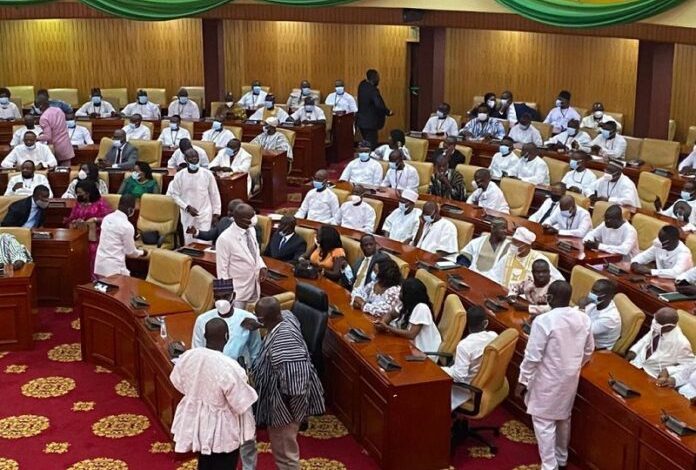 Members on the Minority side of Parliament have boycotted Tuesday's proceedings. After the Minority rejected the 2022 budget last Friday, following the walkout by the Majority side, Ghanaians were expecting a showdown in the House today, Tuesday, November 30, 2021.
Although reasons for the Minority's absence in Parliament are sketchy, according to sources Ndc and their counterparts on the Majority side could not arrive at a consensus on requests for some amendments to be made to the 2022 budget.
"We clearly agreed that Parliament would sit at 3:30 pm [today] after having lunch. But it's a pity they are not here [in the plenary]," the Second Deputy Speaker, Joseph Osei Owusu, who chaired the sitting, said.
Majority leader, Osei Kyei Mensah Bonsu has moved a motion to set aside the rejection of the Budget which was upheld by the Minority last Friday. This was after he raised concerns over the manner the rejection was arrived at.
He argued that, the rejection failed to meet the provisions of under Article 104. "Parliament did not have the required numbers to be present in the chamber for the purposes of taking decisions", he said.
The Deputy Speaker thus ordered a head count to have the motion by the Majority Leader moved.
It emerged after counting by the clerks of the house that the Members of Parliament present were 137 plus the Deputy Speaker himself making 138 members to form the half of the members needed to take a major decision.
He argued that the Speaker, Alban Bagbin erred in his ruling last Friday because the Minority caucus did not meet the 138 MPs threshold to reject the budget.
The Deputy Speaker therefore ruled that, the motion has been adopted for the rescission of the rejection of the budget.
Source: Citinewsroom