Showbiz
16-Year-Old Girl With 4 Kids Caught Cheating With Another Man – Video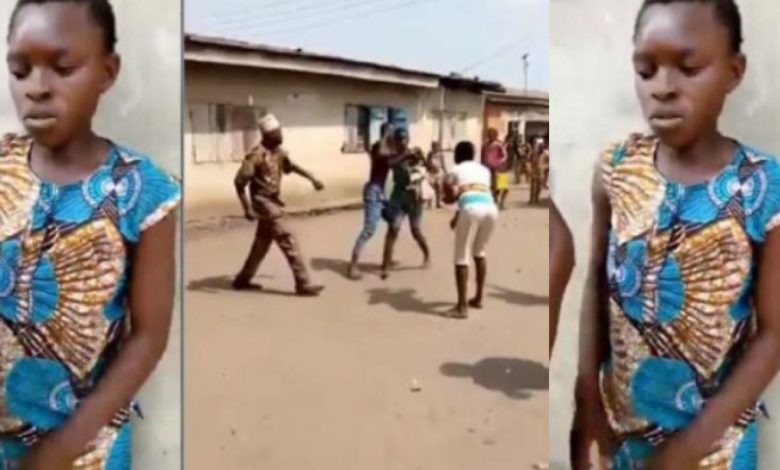 A 16-year-old mother of 4 was captured in a viral video being dealt with by her lover for cheating and getting pregnant for another man.
The story which sounded unbelievable was shared on social media by a twitter user.
According to the twitter user, the young girl is a mother of four but the father of the kids do not take care of them. She went in for another man which angered her first lover.
The new lover is the man taking care of the girl and her 4 kids but this girl somehow managed to cheat on the person taking care of her.
So, I happened to witness a 16-year-old who already has 4 children for another man entirely but the present husband is the one taking Care of the kids. She got involved with another guy again who got her pregnant, slept at his house overnight. the husband found out and they

Brought the issue to the community leader. This girl started fighting the husband who has been taking care of 4 kids that aren't his for years. This girl is just 16 ffs and she is expecting her 5th child. Scum has no gender
Brought the issue to the community leader. This girl started fighting the husband who has been taking care of 4 kinds that aren't his for years. This girl is just 16 ffs and she is expecting her 5th child. Scum has no gender

— Akinnawonu Ilesanmi Oluwademilade (@_LADEmie) March 7, 2021